Book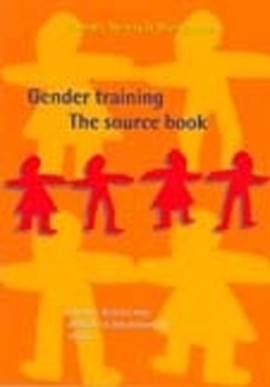 After more than a decade of practice gender training is no longer the preserve of the original advocates, the international women's' movement: it is widely recognized by governments, international donors, non-governmental organizations and United Nations' bodies as an important tool for gender-aware transformation of institutions and societies. The wider acceptance of the need for such change has not, however, led to a common understanding as to its goals. Thus gender training programmes vary widely in their vision and purpose, understanding of gender and operational objectives. This book reviews experiences of gender training practitioners in a broad sense, including those involved in gender education and training as well as research. Contributors include gender advocates from different geographical regions (South Asia, the Middle East, Eastern and Southern Africa) and divergent fields.
* Preface

* Acronyms

* Introduction: Gender training and social transformation: an agenda for change

Maitrayee Mukhopadhyay and Marguerite Appel

1. Reginal perspectives

South Asia

Ranjani K. Murthy

Middle and Near East

Lina Abu-Habib

Eastern and Southern Africa

Deborah H. Kasente

2. National case study

South Africa

Tammy Shefer and Michelle Friedman

3. Bibliography and resources

Bibliography

Workshops, manuals and analyses

Methodologies

Case studies and applications

Directories and bibliographies

Subject index

Geographical index

Author index

Other resources

Selected organizations and networks

Journals and serials

World Wide Web information

About the authors
Sarah Cummings
Sarah Cummings is Senior Consultant at CDC. Sarah is a founder editor and co-Chief Editor of the open access, peer reviewed Knowledge Management for Development Journal. She is a member of the Advisory Board of Hivos and of the Editorial Board of the journal, Development in Practice.