Book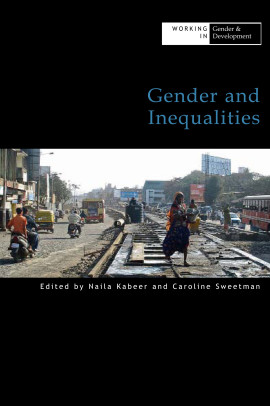 As many countries experience increased economic growth they also undergo widening inequalities between classes, castes and sexes. Inequalities of any kind threaten to destabilize the fabric of society, and affect the rich and the poor, exacerbating tensions and crime as well as creating injustice and indignity for the extremely poor. Inequalities between men and women lead to lower wages, gender-based violence, unequal workloads within the household and unequal access to food and resources. A focus on inequalities should mean the adoption of a gendered perspective on poverty and a renewed focus on the relationship between social justice and economic wellbeing. This book surveys economic growth and gender inequality around the world, discusses how livelihoods projects have focused on economic empowerment alone, without measuring the relative impacts on men and women, and describes how women activists in the global South are working to get change for women.
Chapter 02 (page 13)
Chapter 03 (page 29)
Chapter 04 (page 45)
Chapter 05 (page 63)
Chapter 06 (page 81)
Chapter 07 (page 99)
Chapter 08 (page 119)
Chapter 09 (page 137)
Chapter 10 (page 149)
Chapter 11 (page 163)
Chapter 12 (page 181)

'Gender and Inequalities is a timely and multi-faceted engagement with urgent issues of development. Its key message, 'economic growth, if pursued without strategies to curb widening inequalities in society, is fundamentally fragile and precarious' needs to be heard urgently to challenge the mainstream reductive reasoning on development.'
Professor Shirin M. Rai, Department of Politics and International Studies, University of Warwick
Naila Kabeer Naila Kabeer is Professor of Gender and Development at the Gender Institute, London School of Economics.
Caroline Sweetman was previously Editor of the international journal Gender & Development.