Book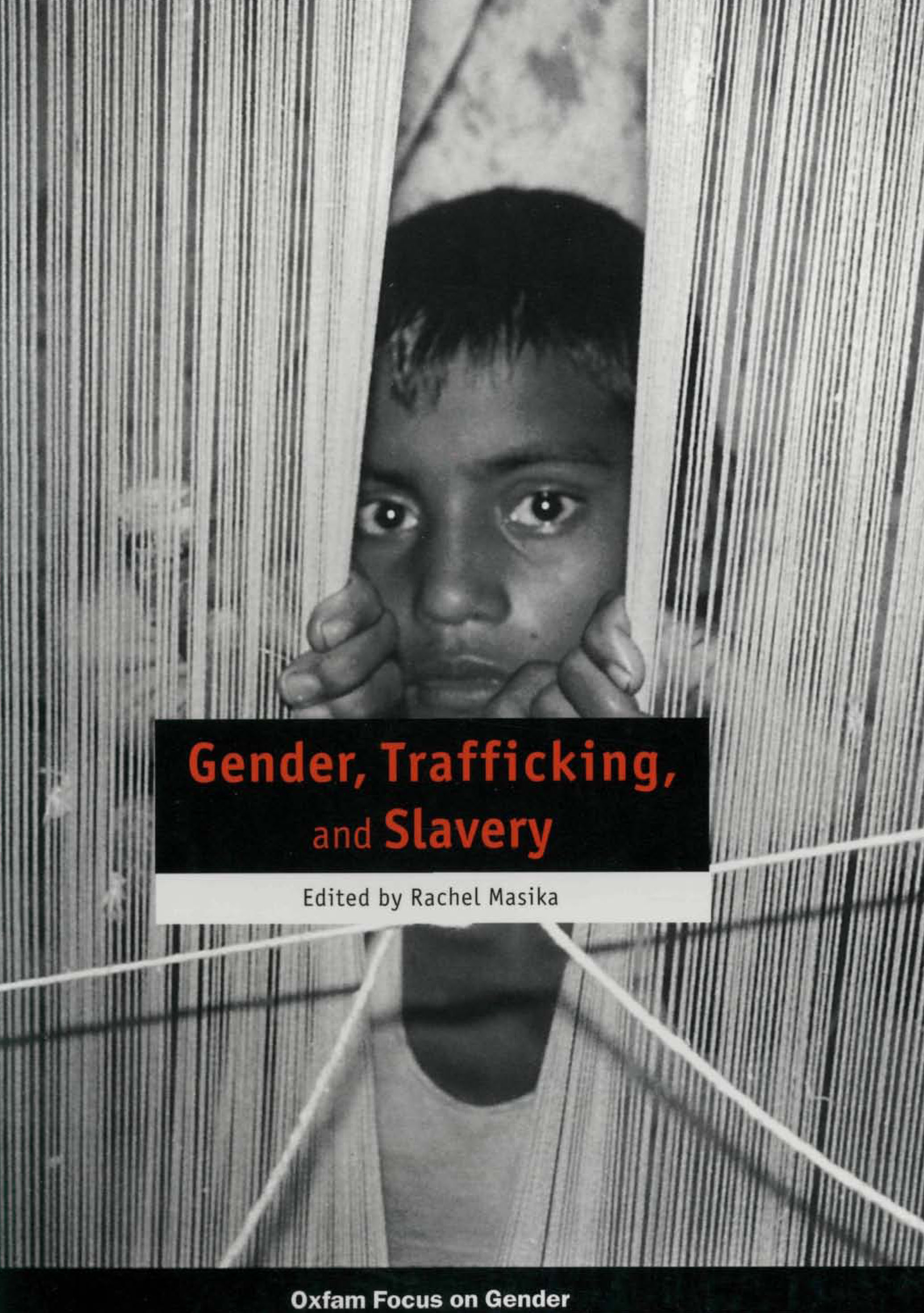 Gender, Trafficking, and Slavery
Published: 2002
Pages: 96

eBook: 9780855987558
Paperback: 9780855984786
This book explores areas of human experience that are highly complex, and which evoke powerful and contradictory feelings amongst those attempting to understand them. Although many view the institution of slavery as a purely historical phenomenon, slavery remains widespread today. One aspect of modern slavery which elicits particular revulsion is the trafficking of women and young girls and boys into the sex industry and this is the focus of many of the authors of this book. This book examines the operations of trafficking and other kinds of 'modern-day' slavery, from a gender perspective. It explores the relationships between gender, poverty, conflict and globalization that are driving today's slave trade. The authors provide an overview of what trafficking and slavery are, their magnitude, and their complexity. They introduce the key debates, competing definitions, and conceptual divides within this controversial subject. In their search for solutions, the contributors expose the weaknesses in national and international legal frameworks intended to protect bonded workers and trafficked persons. They analyse and assess the attempts of development and human-rights organizations to support those at risk, to create alternative livelihood options for them and to help those who escape slavery to rebuild their lives.
* Editorial
Suzanne Williams and Rachel Masika
* Crossing borders and building bridges: the Baltic Region Networking Project
Carolina Johansson Wennerholm
* Who gets to choose? Coercion, consent, and the UN trafficking protocol
Jo Doezema
* Human rights or wrongs? The struggle for a rights-based response to trafficking in human beings
Ann D. Jordon
* Trafficking in children in West and Central Africa
Mike Dottridge
* Child marriage and prostitution: two forms of sexual exploitation?
Susanne Louis B Mikhail
* Slavery and gender: women's double exploitation
Beth Herzfeld
* Half-hearted protection: what does victim protection really mean for victims of trafficking in Europe?
Elaine Pearson
* NGO responses to trafficking in women
Marina Tzvetkova
* A tale of two cities: shifting the paradigm of anti-trafficking programmes
Smarajit Jana, Nandinee Bandyopadhyay, Mrinal Kanti Dutta, and Amitrajit Saha
* Reducing poverty and upholding human rights: pragmatic approach
Meena Poudel and Ines Smyth
* Resources
Compiled by Nittaya Thiraphouth
* Publications
* Organisations
* Electronic sources
* Videos
* Conferences

Rachel Masika
Rachel Masika is a part-time lecturer at Birkbeck College and an independent gender and development consultant. Her recent assignments have focussed on the gendered dimensions of institutional and organizational change, macro-economic policies and climate change for organizations including the UN, British Council and Oxfam.