Book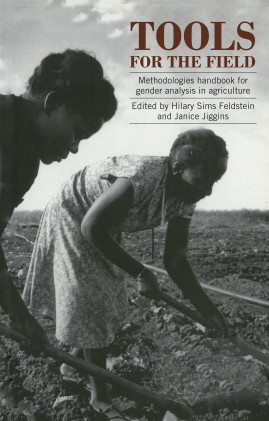 Tools for the Field
A methodologies handbook for gender analysis in agriculture
Hilary Feldstein, Janice Jiggins
Published: 1994
Pages: 288

Paperback: 9781853392443
Consists of thirty-nine original cases by contributors from the global North and South. Covers Latin America, Asia, and Africa From agricultural production to post-harvest activities, this handbook offers a practical set of tools for anyone interested in gender analysis in agriculture.
Hilary Feldstein
Hilary sims Feldstein is an independent consultant based in New Hampshire, USA. She is currently a principle consultant for the CGIAR.
Janice Jiggins
Janice Jiggins trained as a historian and political scientist at the Universities of Bristol, UK. Currently based in the Netherlands, her work includes training, research, and consultancy as an independent development advisor.