Book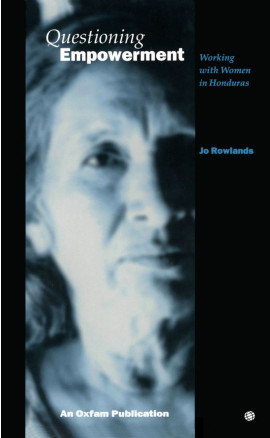 Questioning Empowerment
Working with women in Honduras
Published: 1997
Pages: 208

eBook: 9780855988364
Paperback: 9780855983628
Focusing on the term empowerment this book examines the various meanings given to the concept of empowerment and the many ways power can be expressed - in personal relationships and in wider social interactions.
Preface
Acknowledgements
List of Abbreviations
Introduction
Power and Empowerment
Background on information on Honduras
Case study 1: Health Promoters'Training Programme, Urraco
Case Study 2: Programa Educativa de la Mujer, Santa Barbara
Analysing empowerment: a dynamic view
Using the model: empowerment, gender, and development
Endnotes
Glossary of Spanish words used in the text
Bibliography
Index.

Jo Rowlands
Jo Rowlands is Senior Global Programme Adviser on governance and institutional accountability for Oxfam GB.