Book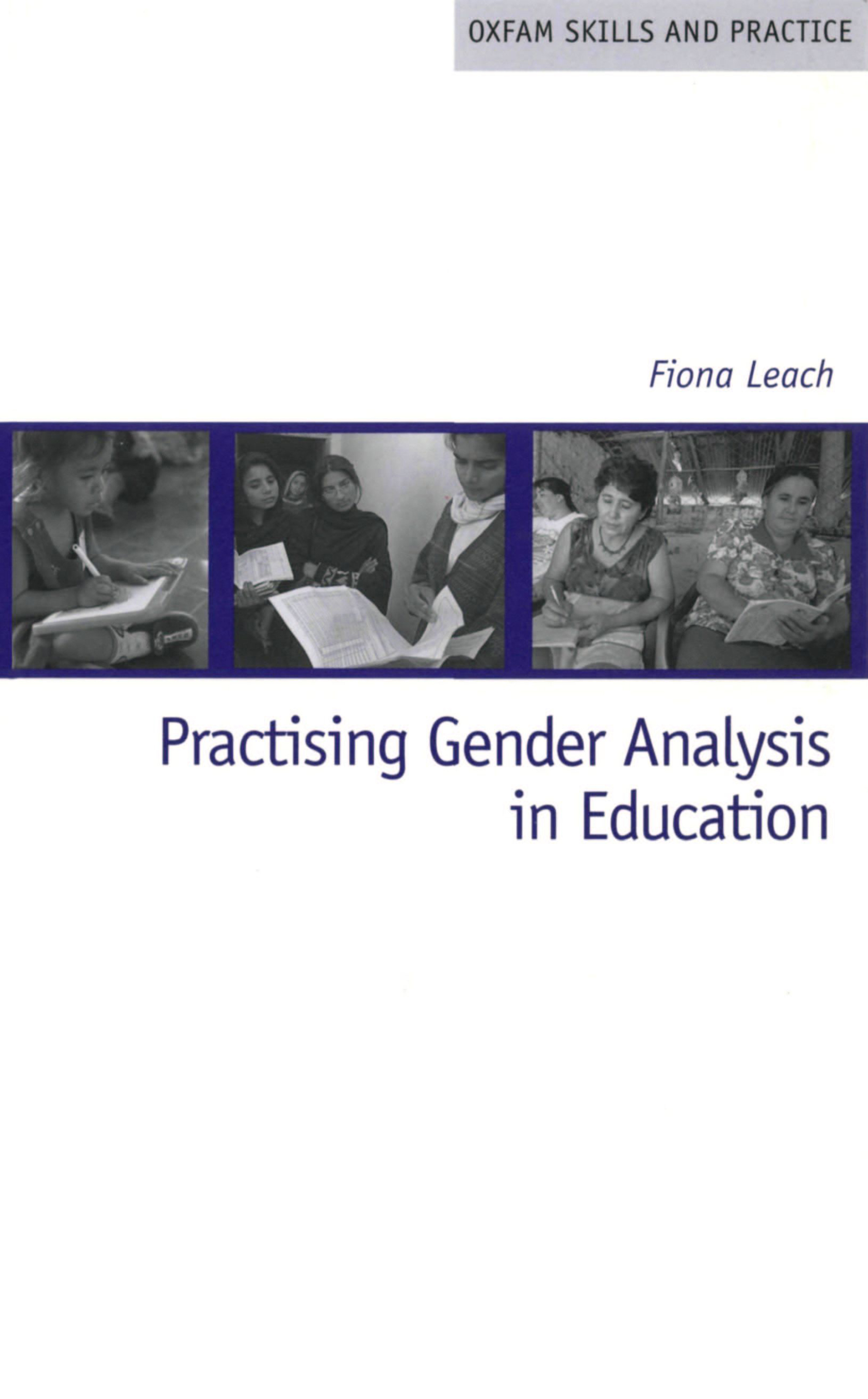 Practising Gender Analysis in Education
Published: 2003
Pages: 96

eBook: 9780855988333
Paperback: 9780855984939
Providing accessible tools for carrying out gender-sensitive analyses of current situations, this book includes frameworks for analysing systems, institutions and policies allowing the reader to think through the problems clearly and to develop constructive alternatives. This book is a companion volume to the Guide to Gender-Analysis Frameworks - a guide to using gender-analysis frameworks in development work. This companion will apply four frameworks: the Harvard framework, the women's empowerment approach, the gender analysis matrix and the social relations approach to the analysis of a variety of educational contexts, including national education policies and projects, schools, colleges, ministries, teaching and learning materials and school and teacher training curricula.Aimed at policy makers and planners, academics, researchers and students, development agency and practitioners, each chapter presents a tool for gender analysis, and discusses its methodology and its uses, as a means of supporting gender mainstreaming. The book provides practical examples of how the tool can be used and highlights their strengths and disadvantages.
Introduction
Key concepts in gender and education
Choosing your gender analysis tools
The Harvard Framework
Women's Empowerment Framework (Longwe)
Gender Analysis Matrix
Participatory tools for analysis and action
Curriculum materials analysis

Fiona Leach
Fiona is Emeritus Professor of Education. She was convenor of the new International Professional Doctorate in Education (EdD) during 2003-4 and Director of the University of Sussex Institute of Education between 2001 and 2003. Her research interests are: gender and education, training for women's empowerment, educational development projects, cultural issues in education, cross-cultural transfer of knowledge and skills, and community participation in education and development.