Book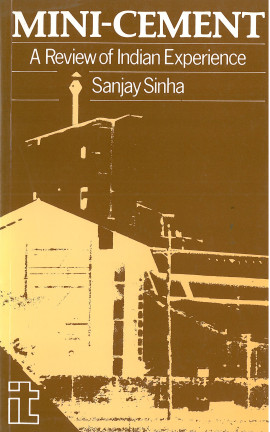 Mini-cement
A review of Indian experience
Published: 1990
Pages: 136

eBook: 9781780442822
Paperback: 9781853390036
The book presents a study of the social and economic viability of mini-cement plants in the Indian economic context.
9781780442822.000 (page 1)
9781780442822.001 (page 11)

Sanjay Sinha
Sanjay Sinha is co-founder of EDA Rural Systems Private Limited, one of the leading development consultancies in Asia and parent company of M-CRIL.He pioneered the development of credit rating framework for MFIs and has been instrumental in mainstreaming credit rating and flow of commercial funds to the sector. He has provided consultancy to international organizations like UNDP, ADB & ILO.