Book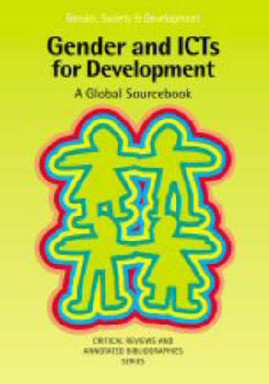 Around the world information and communication technologies (ICTs) have changed the lives of individuals, organisations and indeed, entire nations. ICTs can have profound implications for women and men in terms of employment, education, health, environmental sustainability, and community development. Women want to have access to information and to engage in communication that will improve their livelihoods and help them to achieve their human rights, yet, due to gender inequality in the information society, they are often prevented from accessing and shaping ICTs. This book features five case studies illustrating ways in which women have been able to make the most of digital opportunities, examining: E-commerce in Bhutan Entrepreneurship by women workers in China Post-conflict communication using radio and ICTs in Sierra Leone Sustainable fisheries production in Ghana Information exchange related to HIV/AIDS in the Caribbean The book also provides an extensive annotated bibliography of the international literature on gender and ICTs for development, in particular rural development, and relevant web resources.
Acknowledgements

Acronyms

Introduction: Gender and ICTs for development: setting the context

Helen Hambly Odame

1.The effect of ICT on women's enterprise creation: a practical example from China

Li Guihuan

2. E-business piloting and readiness for rural women weavers in Bhutan: lessons learned

Minori Terada

3. Fishers and radio's: a case study of Radio Ada in Ghana

Blythe McKay

4. Development through radio: a case study from Sierra Leone

Mercy Wambui

5. Gender, ICTs and health in the Caribbean

Nancy Muturi

Annotated bibliography

Web resources

About the authors
Minke Valk
Minke Valk is an Information Specialist specialized in information on Gender; Governance and Health;. She has been involved in e-publications on several development related issues and has a lot of experience in literature searches. Minke also has editor experience in the production of printed as well as electronic material on different development related subjects incl. health, decentralization, sector wide approaches, theatre and development and gender training.
Sarah Cummings
Sarah Cummings is Senior Consultant at CDC. Sarah is a founder editor and co-Chief Editor of the open access, peer reviewed Knowledge Management for Development Journal. She is a member of the Advisory Board of Hivos and of the Editorial Board of the journal, Development in Practice.
Henk van Dam
Henk van Dam is human geographer of developing countries and specialized in information on rural decentralization, governance and equal opportunities. He has also been involved in e-publications on micro credit and other socio-economic matters