Book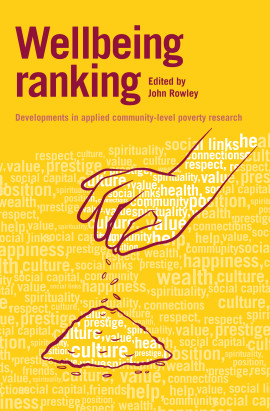 Wellbeing Ranking
Developments in applied community-level poverty research
Published: 2014
Pages: 144

eBook: 9781780448459
Paperback: 9781853398469
Hardback: 9781853398452
Wealth-ranking is a participatory tool enabling people to group their fellows into wealth bands, and thus identify the very poor. Now the method has been developed to include the broader aspects of wellbeing, such as social standing and health, that people value as much as material wealth. Wellbeing Ranking tells the story of the development of these assessment methods since the rise of wealth ranking in the 1980s. It looks at the results of wellbeing ranking exercises and how they help identify important differences within communities and monitor changes in wellbeing over time.The book suggests that understanding differences within communities is essential for good development aid work and describes the successful use of ranking tools over large populations and the value of using multi-dimensional models of wellbeing.This book is essential reading for everyone interested in participatory methods, from researchers and students of international development, to field workers and staff of international development agencies.
1 Introduction to wellbeing ranking: developments in applied community-level poverty research

2 How wealth ranking was developed

3 The history of wellbeing ranking techniques

4 Some practical examples and what users say about wellbeing ranking

5 Methodological issues in wellbeing ranking

6 Using participatory wealth ranking in a South African microfinance organization: the value of scale

7 Wellbeing ranking, semi-structured interviews and practitioner bias: personality traits and participatory narratives

8 Wellbeing assessment in practice: lessons from wellbeing and poverty pathways

9 Wealth ranking to wellbeing: Where next for development?

10 Conclusions about wellbeing assessments and ideas for the future

Annexes

1. How to do wellbeing ranking

2. How to do wellbeing groups

Index
John Rowley John Rowley have worked for national and international NGOs, bilateral and multilateral agencies, and commercial companies in the UK, Latin America, Africa, and Asia.