Book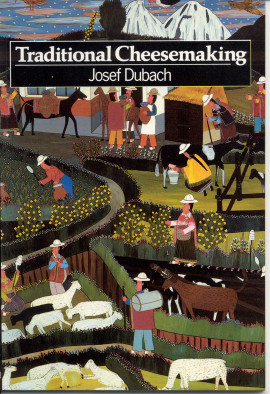 Traditional Cheesemaking
An introduction
Published: 1989
Pages: 84

eBook: 9781780444413
Paperback: 9780946688432
There are many remote areas scattered throughout the world where dairy farming is a well-established occupation. Large quantities of highgrade milk can be produced in such areas but the local market cannot always absorb them, especially during peak periods. Converting milk to cheese is one method of dealing with the surplus. Cheesemaking provides an incentive for improving dairying as well as creating new jobs. It also improves the local diet and raises the standard of living generally, through a better understanding of hygiene, scientific techniques and community spirit.

Using traditional cheesemaking methods, this book gives an idea of the opportunities that cheesemaking offers as a source of rural employment, and of the problems that will be encountered by anyone planning to start such a business.
Contents

Illustrations

Preface

Introduction

Why make cheese? Basic cheesemaking principles

Part I

Bacteria

Factors affecting the survival of bacteria;

bacteria in cheese

Part I1

From milk to cheese

Chapter 1: Milk

Milk production; reception; analysis; pasteurization;

cultures; coagulation

Chapter 2: Curd

Cutting; stirring; removal of whey; washing and salting;

moulding and pressing; weighing; brining

Chapter 3: Cheese

Maturation; Provolone; preserving and record

keeping; common problems and their causes

Part III

Beyond cheesemaking

Chapter 1: Other foods from milk

Whey; Ricotta, cream; butter; yoghurt

Chapter 2: The rural cheese factory 63

Location; construction; equipment; production costs; key points

Appendices

1. Cheese formulae

2. Types of dairy cultures
Josef Dubach
Now deceased, Josef Dubach was a Swiss cheese-maker and was sent by the Swiss Development Corporation to poorer countries to teach them the art of cheese-making. The aim was to help raise standards of living in the same way that cheese had done in the Swiss valleys.
Bill Hogan Bill Hogan was taught cheese making skills by the late Josef Dubach in Costa Rica