Book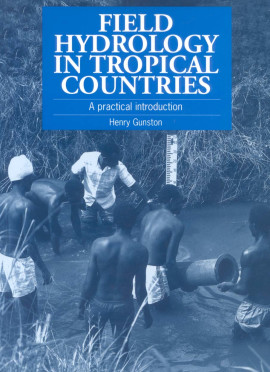 Field Hydrology in Tropical Countries
A practical introduction
Published: 1998
Pages: 120

eBook: 9781780444970
Paperback: 9781853394270
Making hydrological measurements in the field is an essential part of water resources planning and management. This book is an introduction to the practical skills and knowledge required to take measurements and to manage data collection programmes. The author draws on 30 years of experience of working in tropical countries, based with the Centre for Ecology and Hydrology at Wallingford, UK. After describing the general principles of working with observers, teams and road vehicles in the remote areas of tropical countries (and how to avoid some of the pitfalls) the author discusses in detail various methods of measuring rainfall, streamflow and evaporation. The book is well illustrated with diagrams of hydrological equipment and how to use it, together with photographs of field installations in countries as far afield as Kenya, Ecuador and Sri Lanka, among others. Field Hydrology will be essential reading for water resource professionals, academics, NGOs and fieldworkers.
9781780444970.000 (page 1)
9781780444970.001 (page 12)

Henry Gunston
Henry Gunston is the co-ordinator of the water resouces research programme at the institute of Hydrology, Wallingford, UK, which is funded by DFID (the British Government aid programme).