Book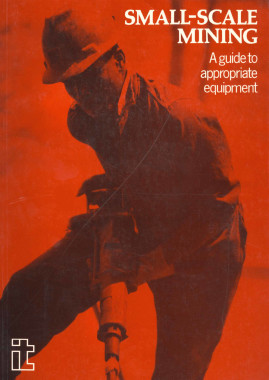 A guide to available equipment on all aspects of small-scale mining, from prospecting and surveying through haulage, handling and transport. It includes safety equipment, as well as world-wide coverage, with particular relevance to the developing world.
Environmental impacts of Indian small-scale mining industry - an overview
Ghose, Mrinal
Minerals & Energy - Raw Materials Report, Vol. 18 (2003), Iss. 2 P.24
https://doi.org/10.1080/14041040310001966
[Citations: 11]
Contribution of small-scale mining to employment, development and sustainability – an Indian scenario
Ghose, Mrinal K.
Roy, Surendra
Environment, Development and Sustainability, Vol. 9 (2007), Iss. 3
https://doi.org/10.1007/s10668-006-9024-9
[Citations: 15]