Book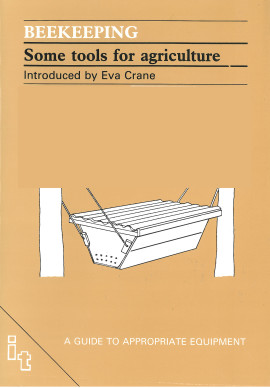 This guide is a quality directory of agricultural equipment and machinery which is suitable for small scale beekeeping and honey processing. A general introduction to beekeeping is followed by an illustrated catalogue of suitable equipment and the addresses of suppliers and manufacturers.
How to use this Guide
General Introduction
Beekeeping

Ethel Crane
Ethel Crane's writing culminated in two encyclopaedic tomes, Bees and Beekeeping: science, practice and world resources (1990) and The World History of Beekeeping and Honey Hunting (1999). These distilled a lifetime's knowledge and experience and are regarded as seminal textbooks throughout the beekeeping world. She died at the age of 95 in Slough.