Book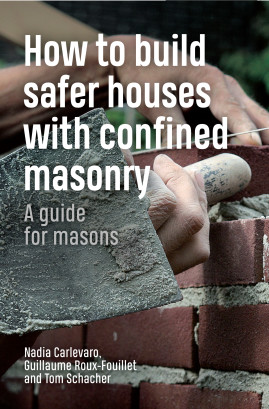 Low-rise buildings in earthquake-prone areas in many parts of the world are often constructed by self-taught masons and contractors. How to build safer houses with confined masonry: a guide for masons is an essential 'how to' handbook bringing together a collected knowledge of earthquake-resistant construction techniques indispensable for masons and construction workers.

The guide focuses on 'confined masonry', a construction system consisting of masonry walls (built first) and horizontal and vertical reinforced concrete elements (poured in subsequently) that confine the masonry wall panels on all four sides. This method has been developed by practitioners rather than engineers and responds well to the technical and financial capacities of self-builders.

This easy-to-read pocket guide combines detailed illustrations and images with clear instructions to address construction issues. The guide acts as an ideal companion for masons, construction workers, contractors, technicians, architects and students of architecture and civil engineering completing practical training on building sites.

Nadia Carlevaro and Guillaume Roux-Fouillet are architects and the founders of mobilstudio. They have 10 years of humanitarian experience with the Swiss Agency for Development and Cooperation (SDC) and other organisations in designing and training on earthquake- and cyclone-resilient buildings in Myanmar, Haiti, the Philippines, Nepal and Ecuador. Tom Schacher is an architect with 20 years of humanitarian experience as a technical expert with SDC in Kenya, Rwanda, Turkey, Ethiopia, Iran, Pakistan, Haiti and Ecuador. He has developed manuals and training materials for construction workers on locally appropriate earthquake-resistant construction techniques.

Introduction

1. The mason's world

2. Confined masonry for two-storey houses

3. Finding an adequate location

4. Layout

5. Stone foundation

6. Reinforced concrete ties

7. Formwork

8. Concrete

9. Bricks and blocks

10. Masonry walls

11. Seismic reinforcements

12. Slab

13. Light roof

14. Retaining walls

15. Construction drawings
'This book is a great example of something good emerging from the tragedy of the 2010 Haiti earthquake. The existing reinforced concrete and masonry construction was essentially destroyed. So now, the safe alternative – confined masonry is explained in a way that masons can engage with. In a step-by-step detailed approach readers are instructed in how to build a house in confined masonry. With its focus upon the practical skills and orientation of its readership almost all the content of the book is conveyed, not through text, but through attractive and well-annotated drawings. Even when communicating technical principles, a simple analogy gets the messages across. This book warrants wide international dissemination to educate masons and others in the safest way to build houses using the most commonly available construction materials, reinforced concrete and masonry.'

Andrew Charleson, Associate Professor in Building Structures, Victoria University of Wellington

'This unique guide illustrates construction of low-rise confined masonry buildings in a simple and user-friendly manner, and is expected to be an invaluable resource for house owners and builders of confined masonry houses in earthquake prone regions of the world.'

Dr. Svetlana Brzev, Chair, Confined Masonry Network, Earthquake Engineering Research Institute

Add to favourites
---
eBook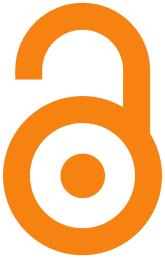 Read
Download book PDF
---
Paperback
£17.95
Add to basket
---
Hardback
£35.95
Add to basket
---