Book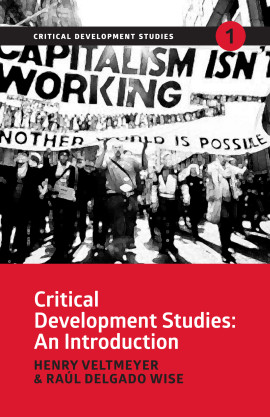 Development studies is typically used by agencies concerned with improving the living conditions of people across the world by advancing capitalism as the institutional and policy framework of the global development process. Veltmeyer and Delgado Wise, on the contrary, view capitalism as the problem rather than the solution, and provide a critical development perspective on some of the major issues that afflict people and countries across the world. This introductory volume provides readers with an overview of the key issues of development studies from a critical perspective: the nature of the global capitalist system and an analysis of the dynamics associated with the development process, the agrarian question, the outmigration and urbanization of rural areas, the formation of a global working class and the emergence of powerful resistance movements such as the Zapatistas.
Foreword

Introduction

1. Critical Development Studies

2. Contradictions of Capitalism

3. Class and Development

4. The Agrarian Question Today

5. Capitalism, Migration and Development

6. Imperialism and Unequal Development

7. Alternative Development and the Social Economy

8. Confronting the Capitalist Hydra

References

Index
Henry Veltmeyer
Henry Veltmeyer is at the Autonomous University of Zacatecas, Mexico and annually engages in an extended program of research and public lectures across Latin America.
Raúl Delgado Wise
Raúl Delgado Wise is professor and former director of the Doctoral Program in Development Studies at the Autonomous University of Zacatecas.