Book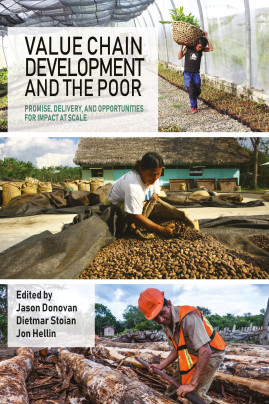 Value Chain Development and the Poor
Promise, delivery, and opportunities for impact at scale
Jason Donovan, Dietmar Stoian, Jon Hellin
Published: 2020
Pages: 368

eBook: 9781788530576
Paperback: 9781788530569
Hardback: 9781788530552
Since the early 2000s, value chain development (VCD) has figured prominently on the agendas of donors, governments, and NGOs in pursuit of market-based options to poverty reduction, food security, gender equity, and other goals.

Researchers have shown interest in value chains as a theoretical construct for studying interactions between farmers and markets, while practitioners have focused their attention on approaches and tools for applying VCD in the field.

Despite considerable investments in VCD, limited evidence exists on the extent to which different approaches to VCD have advanced diverse development goals. This knowledge gap sounds alarms, not least because of the complexities involved and the multitude of options for getting it right (or wrong).

This collection offers unique perspectives on VCD from both practitioners and researchers. It explores how VCD is implemented in the field, options for innovation in design, and the potential for VCD to achieve impact at scale. Altogether, the book provides a timely critique of current approaches, pointing at options for more reflexive learning, new collaborative frameworks, and faster innovation of VCD.

The book is an invaluable resource for those working with NGO programming, development think tanks, donor organizations or private foundations, or researchers with an interest in rural development.

Acknowledgments

1. Introduction: opportunities and challenges for inclusive value chain development

Part 1: Context for value chain development

2. Value chain development for poverty reduction: A reality check and a warning

3. Maize diversity, market access and poverty reduction in the western highlands of Guatemala: Mountain development and research

4. Stuck in a rut: Emerging cocoa cooperatives in Peru and factors that influence their performance

5. What is cocoa sustainability? Mapping stakeholders' socio-economic, environmental, and commercial constellations of priorities

6. Development impact bonds: Learning from the Ashaninka cocoa and coffee case in Peru

Part 2: Design and implementation of VCD

7. Fit for purpose? Review of tools for gender–equitable value chain development, 2018: Development in practice

8. Building frontline market facilitators' capacity: The case of the 'integrating very poor producers into value chains field guide'

9. Value chain development in Nicaragua: Prevailing approaches and tools and persistent gaps

10. Value chain development in Vietnam: A look at approaches used and options for improved impact

11. Making markets work for women: How push and pull strategies can support women's economic empowerment

12. Variation in smallholder strategies and capacities, and implications for effective targeting for value chain development

13. Complexity in value chains and implications for businesses and development agencies

14. Microfinance plus for ecosystem services: A territorial perspective on Proyecto CAMBio in Nicaragua

15. Impact of an agricultural value chain project on smallholder farmers, households, and children in Liberia

16. Practical lessons on scaling up smallholder-inclusive and sustainable cassava value chains in Africa

17. Gender mainstreaming in value chain development: Experience with gender action learning system in Uganda
'Value chains need not and often do not include or benefit poor people, but there are a number of collections of case studies about those that do. This book by three acknowledged experts who have many years of field experience in appraising and developing value chains goes further. It includes some important cases, from Latin America, Africa and SE Asia, but most of the book is about what has been learned, how value chains can be developed so that they do include poor people, and do not exclude them. Let us hope that the book is read, and acted upon, not only by the 'development community' but by the management of the businesses who actually design and manage the value chains, so that they include and benefit the poor.'
Malcolm Harper, Emeritus Professor, Cranfield School of Management

'This collection offers unique perspectives on value chain development, exploring how VCD is implemented in the field, options for innovation in design, and the potential for VCD to achieve impact at scale.'
Shaun Ferris, Technical Director Agriculture and Livelihoods, Catholic Relief Services

'In my many years as a researcher I have learned that analysts with different backgrounds will generate unique insights into tackling common problems and it is the collection of those insights that lead to progress. The editors of this book has pulled together not only interesting case studies on agricultural value chain development, but have drawn together an impressive caliber and diversity of authors, both researchers and practitioners. The book focuses on how to make value chains work better for the poor, especially the millions of smallholder farmers in developing countries. Readers will come away with a firm understanding of the challenges, what has been achieved so far, and what still requires attention to make value chains work for the poor.'
Frank Place, Director of the CGIAR Research Program on Policies, Institutions, and Markets

'An insightful overview and analysis of the state of the Value Chain Development sector, past and present, from both the practitioner and researcher perspectives. Provides important thinking on challenges and shortcomings of our work while highlighting new thinking and ways forward.'
Dan Barthmaier, Senior Technical Advisor – Markets and Value Chains, Catholic Relief Services

Senior Economist, Research Theme Leader for Markets and Value Chains, International Maize and Wheat Improvement Center (CIMMYT), Texcoco, Mexico
Lead Scientist, Value Chains, Private Sector Engagement and Investments, World Agroforestry (ICRAF), Bonn, Germany
Platform Leader, Sustainable Impact, International Rice Research Institute (IRRI), Los Baños, Philippines
Add to favourites
---
eBook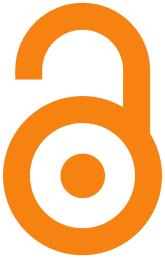 Read
Download book PDF
---
Paperback
£27.95
Add to basket
---
Hardback
£69.95
Add to basket
---