Book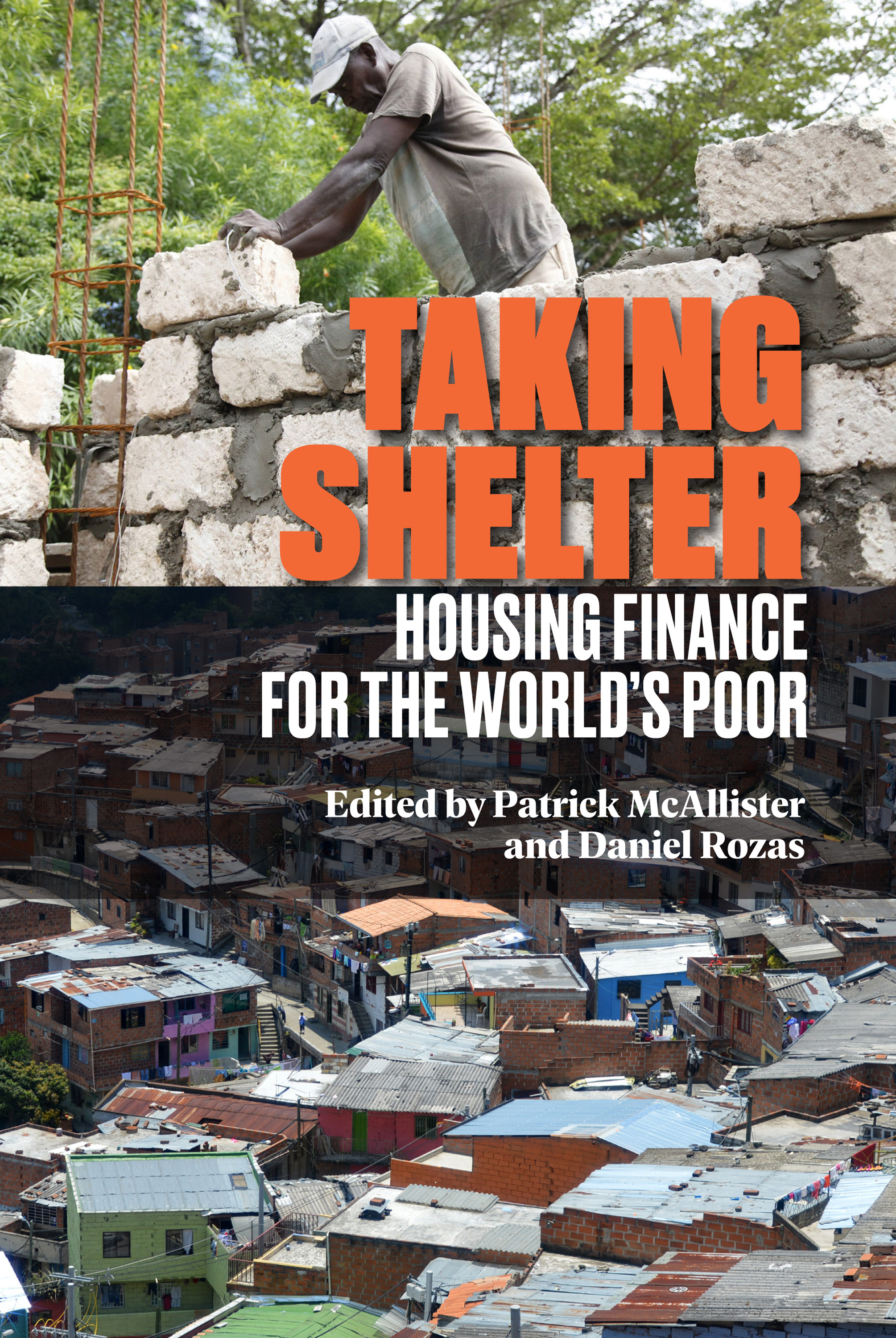 Taking Shelter
Housing finance for the world's poor
Patrick McAllister, Daniel Rozas
Published: 2020
Pages: 220

eBook: 9781780447681
Paperback: 9781788530347
Hardback: 9781788530330
PUBLISHING NOVEMBER 2020

How do low-income families, representing some 70% of the world's population, finance home building and improvements – and how is the financial sector, from microfinance institutions and banks to investors and regulators, changing to serve their needs?

The practice of housing microfinance has evolved substantially, with a large number of innovations across the entire housing financing ecosystem. New research methodologies, such as financial diaries, have yielded a deeper and more nuanced understanding of how poor households use finance, both formal and informal, to construct their homes.

The housing finance industry is also growing. The home improvement loans that are at the heart of housing microfinance are offered in hundreds of institutions, leading to important lessons on how they work. Meanwhile, a new class of institutions – micro-mortgage lenders – have emerged to fill the space between housing microfinance and traditional mortgage lending.

On the funding side, debt funding is now available to finance or re-finance housing microfinance loans; while other investors have carved out a new role for equity investing in housing finance – showing the critical role that private investors can play. And now a new breed of public wholesale financing has emerged, showing the catalytic role public sector investment can play in encouraging housing finance markets in their countries.

This volume explores recent innovations in housing microfinance, presented by the innovators themselves: from field researchers and financial providers, to investors and regulators. It is a key reference to any reader interested in expanding housing finance for the world's poor.
Introduction
1. The Global Housing Finance Challenge for the Underserved by Marja C Hoek-Smit
2. The Housing Finance Ecosystem for the World's Poor by Daniel Rozas and Patrick McAllister
3. Do It Yourself Housing by Stuart Rutherford
4. Housing Microfinance by Sandra Prieto and Patrick Kelley
5. The Funding Landscape for Affordable Housing Finance by Deborah Burand
Conclusion

'Adequate shelter is essential to the well-being of the poor, but housing finance receives far too little focus. This book helps us understand how lower income people strive to improve their housing and shows us how financial systems can be most supportive. It is a much-needed reminder and update.'
Beth Rhyne, Managing Director, Center for Financial Inclusion