Book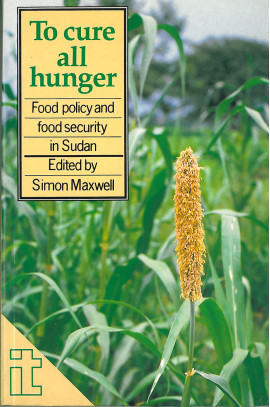 To Cure All Hunger
Food policy and food security in Sudan
Published: 1991
Pages: 264

eBook: 9781780443638
Paperback: 9781853390876
Few countries face as grim a prospect of food insecurity as the Sudan - bankrupt, at civil war, and ravaged by drought. To Cure All Hunger looks at the scope and the content of appropriate interventions, growth, income, and command over food security. A close study of the causes, dimensions and consequences of food insecurity in Sudan is instructive, not just for policy in that country but also for food insecurity analysis elsewhere. Studying an extreme case throws up challenges to the conventional wisdom which resonate across less difficult cases. The contributors to this volume bring a wide range of skills and many years' experience to the study. Their focus is mainly on north Sudan and not on the war-torn south. Nevertheless, they do indeed challenge the conventional wisdom, at least in Sudan.
9781780443638.000 (page 1)
9781780443638.001 (page 17)
9781780443638.002 (page 31)
9781780443638.003 (page 65)
9781780443638.004 (page 82)
9781780443638.005 (page 101)
9781780443638.006 (page 130)
9781780443638.007 (page 164)
9781780443638.008 (page 175)
9781780443638.009 (page 207)
9781780443638.010 (page 223)
9781780443638.011 (page 234)
9781780443638.012 (page 248)

Simon Maxwell Simon Maxwell was Director of the Overseas Development Institute (ODI) in London between 1997-2009. He previously worked overseas for ten years, in Kenya, India and Bolivia; and from 1981-1997 was a Fellow at the Institute of Development Studies, University of Sussex, latterly as Programme Manager for Poverty, Food Security and the Environment.