Book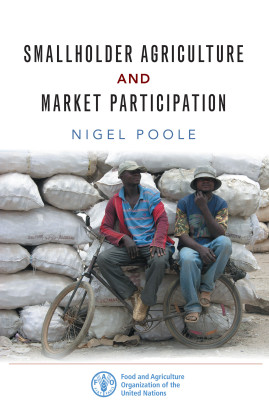 Smallholder Agriculture and Market Participation
Lessons from Africa
Published: 2017
Pages: 172

eBook: 9781780449401
Paperback: 9781853399411
Hardback: 9781853399404
Small-scale agriculture is the main livelihood of the majority of the world's rural poor. Smallholder farmers in the global South play a crucial role in maintaining biodiversity, as well as contributing to food security in their countries. However, they need to be connected to markets to see sustained rises to their incomes and food availability. Smallholder Agriculture and Market Participation discusses the evolution of policies for smallholder development, including the role of value chains. Poor farmers face steep barriers to participation in different types of markets, including the lack of financing, and the unwillingness of commercial finance organizations to lend to remote, dispersed, small-scale farming households. Newer, innovative financial mechanisms and linked initiatives are outlined, and their potential to improve the availability of financial services and reduce market transaction costs. Risk management for agricultural smallholders is covered, together with the increasing role of insurance as a mechanism for risk management among smallholders. Empirical data are used to illustrate the more conceptual work. The last part of the book provides case studies of selected commodity value chain investments involving smallholders in Africa (Ethiopia, Tanzania and Zimbabwe) and South America (Peru), implemented by FAO. The lessons concern project design and targeting, product and market analysis, regulatory issues, sustainability and improved natural resources management. The final chapter draws conclusions addressing the earlier themes of the book.
This book should be read by researchers and students of agriculture, agriculture economics and international development as well as policy makers within government departments and international development agencies.

1 Introduction

2 Some theoretical considerations

Part 2 The smallholder context: constraints

3 Environmental constraints

4 Household constraints

Part 3 The institutional infrastructure

5 Contractual arrangements

Part 4 The policy environment

6 Objectives and assumptions

7 Public-private partnerships

8 Summary, conclusions and recommendations
Nigel Poole
Nigel David Poole is a Reader in Development Policy, SOAS, University of London.
The Role of Indigenous Vegetables to Improve Food and Nutrition Security: Experiences From the Project HORTINLEA in Kenya (2014–2018)
Bokelmann, Wolfgang
Huyskens-Keil, Susanne
Ferenczi, Zoltan
Stöber, Silke
Frontiers in Sustainable Food Systems, Vol. 6 (2022), Iss.
https://doi.org/10.3389/fsufs.2022.806420
[Citations: 1]
The implication of intra-rural migration on crop output commercialization in Ethiopia
Abate, Kibrom Adino
Alemu, Bamlaku Alamirew
Habteyesus, Degye Goshu
Migration and Development, Vol. 11 (2022), Iss. 1 P.126
https://doi.org/10.1080/21632324.2020.1723212
[Citations: 0]
Determinants of Intensity of Biomass Utilization: Evidence from Cassava Smallholders in Nigeria
Adeyemo, Temitayo
Amaza, Paul
Okoruwa, Victor
Akinyosoye, Vincent
Salman, Kabir
Abass, Adebayo
Sustainability, Vol. 11 (2019), Iss. 9 P.2516
https://doi.org/10.3390/su11092516
[Citations: 3]
Determinants of market participation decision by smallholder haricot bean (phaseolus vulgaris l.) farmers in Northwest Ethiopia
Andaregie, Adino
Astatkie, Tessema
Teshome, Fentaw
Yildiz, Fatih
Cogent Food & Agriculture, Vol. 7 (2021), Iss. 1
https://doi.org/10.1080/23311932.2021.1879715
[Citations: 0]
Determinants of profit efficiency among smallholder sheep farmers in South Africa
Nyam, Y. S.
Ojo, T. O.
Belle, J. A.
Ogundeji, A. A.
Adetoro, A. A.
African Journal of Science, Technology, Innovation and Development, Vol. 14 (2022), Iss. 3 P.620
https://doi.org/10.1080/20421338.2021.1879510
[Citations: 1]
An exploration of government administrative processes in supporting agro-smallholders' access to municipal markets in eThekwini Municipality, KwaZulu-Natal Province
Nyawo, Jabulani C.
Mubangizi, Betty C.
Africa's Public Service Delivery and Performance Review, Vol. 9 (2021), Iss. 1
https://doi.org/10.4102/apsdpr.v9i1.528
[Citations: 0]
Selling at the farmgate? Role of liquidity constraints and implications for agricultural productivity
Ateka, Josiah M.
Onono-Okelo, Perez Ayieko
Etyang, Martin
Agrekon, Vol. 60 (2021), Iss. 4 P.388
https://doi.org/10.1080/03031853.2021.1980409
[Citations: 0]
African Handbook of Climate Change Adaptation
Economic Analysis of Climate-Smart Agriculture Technologies in Maize Production in Smallholder Farming Systems
Mujeyi, Angeline
Mudhara, Maxwell
2021
https://doi.org/10.1007/978-3-030-45106-6_17
[Citations: 0]
Value chain analysis of malt barley in North western part of Ethiopia
Kassaw, Metadel
Teshome, Akalu
Chanie, Essa
Addis, Yonnas
Omer, Siddig Adam
Cogent Social Sciences, Vol. 7 (2021), Iss. 1
https://doi.org/10.1080/23311886.2021.1980260
[Citations: 0]
Factors driving Thailand rice farmer decision-making in the choice of marketing channel
Thamthanakoon, Nithicha
Huang, Iona Yuelu
Eastham, Jane
Ward, Shane
Manning, Louise
British Food Journal, Vol. 124 (2022), Iss. 1 P.331
https://doi.org/10.1108/BFJ-11-2020-1040
[Citations: 1]
Factors determining income and product type of Robusta coffee farming in Central Java, Indonesia
Prasetyo, Edy
Listiyaningsih, Dini
Setiadi, Agus
Mukson, Mukson
Roessali, Wiludjeng
Ekowati, Titik
(2022)
https://doi.org/10.1111/issj.12362
[Citations: 0]
Small growers' direct participation in the market and its impact on farm income
Paul, Ujjwal Kanti
Das, Gurudas
Das, Malabika
Mathur, Tanuj
Journal of Agribusiness in Developing and Emerging Economies, Vol. 11 (2021), Iss. 3 P.241
https://doi.org/10.1108/JADEE-05-2019-0067
[Citations: 1]
Factors affecting commercialisation of vegetables by central Vietnamese smallholders
Hoang, Hung Gia
African Journal of Science, Technology, Innovation and Development, Vol. 14 (2022), Iss. 4 P.896
https://doi.org/10.1080/20421338.2021.1911911
[Citations: 0]
Are agriculture and nutrition policies and practice coherent? Stakeholder evidence from Afghanistan
Poole, Nigel
Echavez, Chona
Rowland, Dominic
Food Security, Vol. 10 (2018), Iss. 6 P.1577
https://doi.org/10.1007/s12571-018-0851-y
[Citations: 13]
Factors affecting the choice of marketing outlet selection strategies by smallholder farmers in Swaziland
Dlamini-Mazibuko, Bongiwe Porrie
Ferrer, Stuart
Ortmann, Gerald
African Journal of Science, Technology, Innovation and Development, Vol. 11 (2019), Iss. 5 P.569
https://doi.org/10.1080/20421338.2018.1554323
[Citations: 10]
African Handbook of Climate Change Adaptation
Economic Analysis of Climate-Smart Agriculture Technologies in Maize Production in Smallholder Farming Systems
Mujeyi, Angeline
Mudhara, Maxwell
2020
https://doi.org/10.1007/978-3-030-42091-8_17-1
[Citations: 0]
Joint market participation choices of smallholder farmers and households' welfare: evidence from Senegal
Camara, Alhassane
Goundan, Anatole
Henning, Christian
Savard, Luc
Beye, Assane
(2022)
https://doi.org/10.1108/JADEE-08-2021-0201
[Citations: 0]
Add to favourites
---
eBook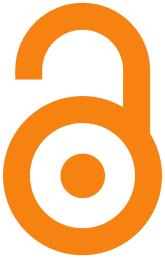 Read
Download book PDF
---
Paperback
£16.95
Add to basket
---
Hardback
£42.95
Add to basket
---