Book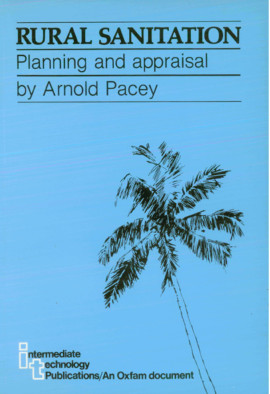 Rural Sanitation
Planning and appraisal
Published: 1980
Pages: 68

eBook: 9781780444277
Paperback: 9780903031721
This document is written for hospital staff and community development workers in developing countries who are planning to start sanitation or hygiene improvement programmes.
Acknowledgements

Preface and Summary of Contents

Reference Key

1. Introduction

Appraisal for appropriate technology

Two case-studies

2. The Appraisal of Options for Sanitation

Environmental checklists

Health data

Housing and social priorities

The appraisal of traditional technology

Appraisal and health education

Appraisal in perspective

3. Planning Technical Assistance

Material back-up for health education

Paying for better sanitation

Extension work and technical assistance

Technical assistance for latrine construction

4. Approaches to Latrine Design

Available types of latrine

Choosing latrines for a rural situation

The construction of the floor slab

Earthen floor slabs

Design of privy huts

5. Evaluation of Results

Monitoring long-term benefits

Conclusion

Bibliography
Origins of an epidemic: the methodological and political emergence of rapid assessment
Fitch, Chris
Rhodes, Tim
Stimson, Gerry V
International Journal of Drug Policy, Vol. 11 (2000), Iss. 1-2 P.63
https://doi.org/10.1016/S0955-3959(99)00056-0
[Citations: 15]
Groundwater Quality Monitoring in Relation to On-site Sanitation in Developing Countries
WARD, CATHERINE F.
Water and Environment Journal, Vol. 3 (1989), Iss. 3 P.295
https://doi.org/10.1111/j.1747-6593.1989.tb01527.x
[Citations: 1]
8.1. Select bibliography of further reading
Disasters, Vol. 5 (1981), Iss. 3 P.322
https://doi.org/10.1111/j.1467-7717.1981.tb01026.x
[Citations: 0]