Book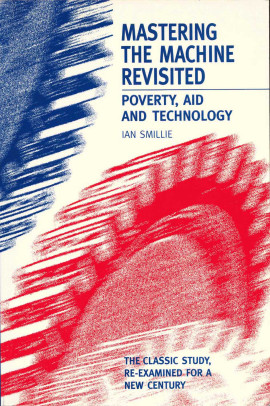 Mastering the Machine Revisited
Poverty, aid and technology
Published: 2000
Pages: 304

eBook: 9781780445144
Paperback: 9781853395079
Hardback: 9781853395147
The 50-year struggle to harness technology in the fight against global poverty- and why is it taking so long?
Mastering the Machine Revisited is about the connection between poverty, aid and technology. It is about the search driven today by greater extreme poverty than has ever been known, and by a realization that the technologies applied to the problem have severe limitations. In this substantially revised edition, the author revisits the development problems of the 1980's to see what progress has been made. The book also revisits promising innovations, projects and people described in the first edition, discovering what lasted, what failed and why. It considers the developmental impact of new and accelerating phenomena: globalization, the explosion of information and communication technologies, increasingly complex emergencies, weaker governments, bigger companies and escalating debt. For the South, this is a time of immense technological opportunity and optimism. It is also a period of unimaginable poverty and hopelessness. And it is unlike any other period in history, for today, in addition to artisans and artists, farmers, machinists and dreamers, the direction of technology is influenced by bureaucrats, economists, faraway corporate planners, aid agencies and charities. Never before have so many non-technical people exerted so much influence on the advancement, retardation and direction of technology. Mastering the Machine Revisited is about the interaction between these people, and between poverty, aid and technology.
Section Title
Page
Action
Price

9781780445144.000

1

9781780445144.001

17

9781780445144.002

38

9781780445144.003

51

9781780445144.004

64

9781780445144.005

83

9781780445144.007

102

9781780445144.008

119

9781780445144.009

135

9781780445144.010

152

9781780445144.011

169

9781780445144.012

185

9781780445144.013

198

9781780445144.014

212

9781780445144.015

224

9781780445144.016

244

9781780445144.017

260
Ian Smillie
Ian Smilie has worked at Tufts and Tulane Universities and as a development consultant with many Canadian, American and European organizations. He served on a UN Security Council Expert Panel examining the relationship between diamonds and weapons in West Africa, and he helped develop the 48-government 'Kimberley Process,' a global certification system to halt the traffic in conflict diamonds.