Book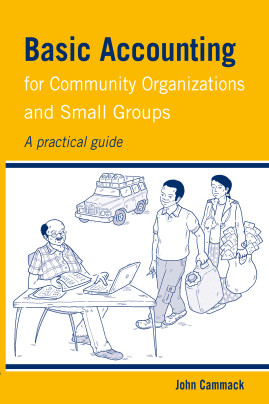 The success of any venture, whatever its size, depends on proper financial control. This book offers a step-by-step guide to basic accounting and financial management techniques. It is written in plain language for people who have no previous experience of accounting and book-keeping. Using simple case studies, the author shows how to: construct a budget and cash-flow forecast; record and control cash payments; draw up an analysed cash book, and a receipts and payments account; operate a bank account; and prepare a budget and actual statement. Each section is followed by activities to practise the material covered. Full solutions and notes for trainers and facilitators are also included. Basic Accounting is suitable for training non-governmental organizations in an international development context. However the procedures described in this book are not specific to development programmes. This book should be useful to any small group that needs to keep accurate records of its financial transactions.
Prelims (Acknowledgements/ About the author/ Glossary of terms/ Preface)

1 Introduction: why keep accounts – and who should keep them?

2 Deciding what your group's activities will cost

3 Records of money coming in and going out

4 Arranging your records to give more information

5 Bank accounts

6 Making sure your figures agree with the bank's figures

7 Summarizing the accounts

8 Summarizing the accounts in more detail

9 Providing the information your group needs

10 Having the accounts checked

11 Relations with donors

12 Regular financial tasks

13 Notes for trainers and facilitators, and session plans

Back Matter (Appendices/ Resources)
John Cammack
John Cammack is a freelance adviser and consultant, trainer, writer and coach with international non-government organizations. He has previously worked as head of international finance at Oxfam UK and as a senior lecturer in accounting and financial management at Oxford Brookes University.