Book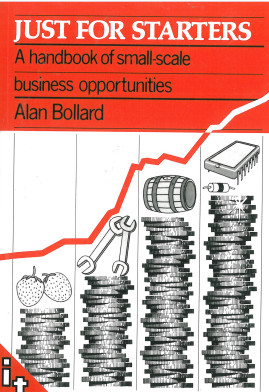 Just for Starters
Published: 1984
Pages: 208

eBook: 9781780442594
Paperback: 9780946688869
A practical and detailed survey of opportunities in the UK market. A general review of start-up possibilities, including statistical surveys of nearly 100 industry sectors, is followed by profiles of about 30 industries.
The book is divided into four chapters.

Chapter 1 describes the potential of ferrocement as a construction material, and the problems of design in septic tank and aqua-privy systems.

In Chapter 2 the various technical options in low-cost sanitation are contrasted and compared.

Chapter 3 gives details of how septic tank and aqua-privy waste treatment and soil disposal systems are designed and constructed, and

Chapter 4 gives step-by-step construction details of a ferrocement septic tank built for the commercial market.
Michael Edwards
Michael Edwards is a writer and activist who has worked in various positions in foundations, think-tanks and international development institutions and who has written widely on civil society, philanthropy and social transformation.