Book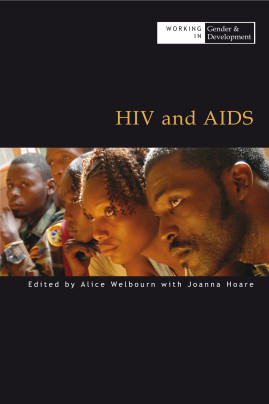 This book takes a look at the key challenges of HIV and AIDS from a gender perspective, and describes positive responses in areas of the world as diverse as Cambodia, South Africa, the UK, and Papua New Guinea. The impacts of HIV on women and men across the world are devastating and wide-ranging. Girls may have to drop out of school to look after sick relatives, boys to earn money. The death of working-age adults can mean that surviving family members struggle to get by, with grandparents shouldering the burden of looking after orphaned grandchildren, often in dire poverty. Young women may have to resort to sex work, and other risky survival strategies to support themselves and their families. Young men are growing up with ideas about masculinity that include violence and the sexual domination of women, and would be ostracised by peers if they acted otherwise, contributing to the spread of HIV. The contributors analyse these contexts, exploring the links between HIV, AIDS, gender inequality, and poverty. They present accounts of successful interventions, recording experience, describing good practice, and sharing information about resources. This book is essential reading for development practitioners and policy makers involved in responding to the HIV and AIDS crisis. Each title will be edited by a key thinker in the field, and will include an up-to-the- minute overview of current thinking and thoughts on future policy responses.
Introduction

PART I: Exploring the root causes of HIV

PART II: Rethinking 'our' attitudes to 'others' realities

PART III: Practical multiple approaches

PART IV: Positive agency and action

Conclusion

Resources

Index
Alice Welbourn
Alice Welbourn PhD is a researcher, trainer and global activist on gender, HIV and rights. She is former chair of the International Community of Women living with HIV/AIDS (ICW), has been honoured with many awards in the field ans is Founding Director of the Salamander Trust.