Book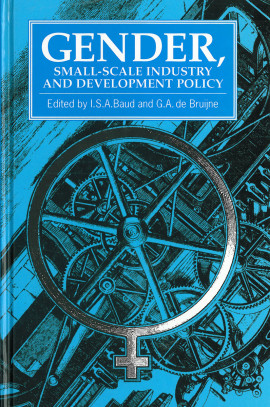 Gender, Small-scale Industry and Development Policy
Published: 1992
Pages: 224

eBook: 9781780442280
Paperback: 9781853391569
Links the gender perspective on small-scale industry which explicitly concentrates on social groups, with economic questions of higher employment and wider distribution of production.
List of Illustrations vii

Preface ix

Introduction xi

PARTI Theory

1 Why we Build 3

2 Choice of Building Design 12

Traditional Building: Vernacular Architecture 12

Change 33

The Role of Government in Shelter Provision 54

PART II Practice

3 Guidelines for Development Workers and Agencies 70

4 Experience in the Field 77

Low-Income Building in Kenya 77

Low-Income Building in the Himalayas (a) Bhutan 93

(b) Nepal 95

Low-Income Building in West Africa (a) The Gambia 99

(b) Ghana 101

Low-Income Building in Southern Africa (a) Zambia 103

(b) Zimbabwe 106

Low-Income Building in Caribbean and Belize (a) St. Vincent 108

(b) Belize 109

Low-Income Building in the Pacific (a) Fiji 111

(b) Vanuatu 113

5 A Checklist for Community-Based Builders 116

Appendix: Designing, Building and Testing Prototypes 121

Postscript: Lessons for us All? 124
I. Baud
Baud is on the Faculty of Social and Behavioural Sciences at the University of Amsterdam.
G A de Bruijne
de Bruijne is Professor Emeritus & Guest Professor in Human Geography of Developing Countries, University of Amsterdam.