Book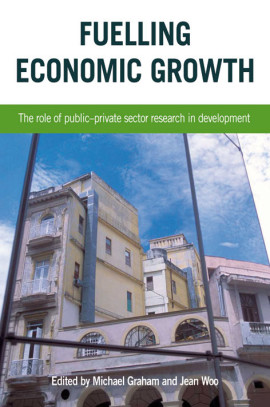 Fuelling Economic Growth
The Role of Public-Private Sector Research in Development
Published: 2009
Pages: 256

eBook: 9781780440194
Paperback: 9781853396755
The private sector is playing an increasingly important role in the funding of scientific research. As public sector research declines in the countries of the north and the south, research and development carried out by the private sector becomes more important for innovations that have economic potential. In some cases networks between local firms and multinationals can support learning which leads to economic growth. What are the policies which support such partnerships and what are the institutional arrangements that foster research? Seven case studies from Argentina, China, Costa Rica, El Salvador, Tanzania, Peru, the Philippines and Vietnam examine how policies have been developed and implemented to encourage innovation.
Prelims (Figures, Tables, Acronyms and abbreviations, Authors

1. Introduction

2. Innovation and productivity: Argentine manufacturing firms in the 1990s

Daniel Chudnovsky, Andrés López, and Germán Pupato

3. Research for policy development: Industrial clusters in South China

Rigas Arvanitis and Qiu Haixiong

4. Partnerships for agroindustrial research and development in Costa Rica and El Salvador

Frank Hartwich, Olman Quirós, and Jorge Garza

5. Public–private research, development, and innovation in Peru

Juana Kuramoto and Máximo Torero

6. Trends in research and development in Tanzania: Funding sources, institutional arrangements, and relevance

Samuel Wangwe, Bitrina Diyamett, and Adalgot Komba

7. Public–private partnerships in fish genetics research: The Philippine experience

8. Learning by networking with multinationals: A study of the Vietnamese automotive industry

Tran Ngoc Ca

9. Conclusion

Back Matter (Index)
Michael Graham Michael Graham: Science Editor
Jean Woo Jean Woo is Programme Officer, Innovation, Policy and Science, IDRC, Ottawa, Canada.