Book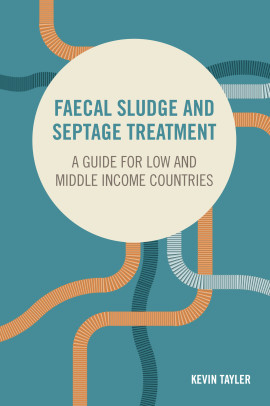 Faecal Sludge and Septage Treatment
A guide for low and middle income countries
Published: 2018
Pages: 250

eBook: 9781780449869
Paperback: 9781853399879
Hardback: 9781853399862
Many middle- and low-income countries are experiencing rapid urbanization, which creates a need for services, including sanitation. While some areas in
some towns and cities are sewered, most people, especially the urban poor, continue to use various forms of on-site sanitation. These require periodic
emptying and the material removed from them must be treated before reuse or discharge to the environment.

Faecal Sludge and Septage Treatment confronts the urgent need to treat increasing volumes of faecal sludge and septage in the rapidly expanding towns and cities of the global south. It discusses the urban contexts that influence treatment requirements and overall septage treatment processes. It examines the options and design approaches at each stage of treatment, from reception, through preliminary treatment, solids – liquid separation, anaerobic and aerobic treatment of the separated liquid and solid fractions to systems to render treated products suitable for reuse in either agriculture or as a fuel.

Faecal Sludge and Septage Treatment provides straightforward guidance on the options for faecal sludge treatment and the choices between those options. All concepts and approaches are clearly explained so as to make Faecal Sludge and Septage Treatment accessible to a non-specialist readership.

Faecal Sludge and Septage Treatment is essential reading for planners and engineers working in local government; specialist central government departments; NGOs and consulting firms working on the planning and design of septage treatment plants; researchers and students studying urban sanitation.

1. Introduction

1.1 The challenge of urban sanitation

1.2 The purpose and intended readership of this book

1.3 Definitions and meanings

1.4 The need for treatment

1.5 The sanitation service chain

1.6 The objectives of faecal sludge and septage treatment

1.7 Key indicators and measures

1.8 How this book relates to other publications

1.9 Structure of book and brief description of contents

1.10 References

2. Faecal sludge and septage treatment in context

2.1 Faecal sludge and septage treatment as part of the sanitation chain

2.2 Options for faecal sludge and septage disposal

2.3 Private and public needs and the importance of demand

2.4 Legislation

2.5 Institutional structures, systems and capacities

2.6 Resources – Finance

2.7 Other external factors that influence treatment choices

2.8 Potential changes in faecal sludge and septage management

2.9 Summary of faecal sludge and septage treatment context

2.10 References

3. Planning for Improved Treatment

3.1 Introduction

3.2 Overview of treatment plant planning and design process

3.3 Preliminary assessment

3.4 Develop consensus on the need for faecal sludge and septage treatment

3.5 Determining the planning area, the plant service area and location

3.6 Load assessment

3.7 Assessment of hydraulic loading

3.8 Technology choices

3.9 Summary on improved treatment planning

3.10 References

4. Introduction to treatment processes and technologies

4.1 Treatment objectives

4.2 Dealing with high strength, partly stabilised faecal sludge and septage

4.3 Introduction to treatment units and their functionss

4.4 Co-treatment with wastewater

4.5 Decision making guidance for technology selection

4.6 Summary and Key Takeaways

4.7 References

5. Planning and designing for effective operation

5.1 Taking account of the operational context

5.2 Institutional influences on operational capacity

5.3 Common operational problems

5.4 Best design practices to mitigate common operation problems

5.5 Summary and Key Takeaways

5.6 References

6. Faecal sludge and septage receiving and preliminary treatment

6.1 Introduction

6.2 Receiving Facilities

6.3 Preliminary Treatment

6.4 Partial digestion

6.5 Equalization

6.6 Summary and Key Takeaways

6.7 References

7. Solids - liquid separation

7.1 Introduction to solids – liquid separation

7.2 Sludge Drying Beds

7.3 Anaerobic Ponds

7.4 Settling Thickening Tanks

7.5 Gravity Thickeners

7.6 Decanting drying beds

7.7 Mechanical presses

7.8 Summary and Comparison of Technology Options

7.9 References

8. Liquid Treatment

8.1 Introduction to liquid treatment processes

8.2 Anaerobic treatment

8.3 Additional biological and aerobic treatment

8.4 Pathogen reduction and polishing

8.5 Other common wastewater technologies not recommended for liquid stream of septage and faecal sludge treatment

8.6 Co-treating liquid stream of septage and faecal sludge with wastewater

8.7 Summary and comparison of technology options for liquid treatment

8.8 References

9. Solids Treatment with Focus on Dewatering

9.1 Introduction to solids dewatering

9.2 Technologies for dewatering

9.3 Summary and Key Takeaways

9.4 References

10. Additional Treatment for Solids Disposal and Safe Enduse

10.1 Introduction

10.2 Preconditions for solids end use

10.3 Treatment options

10.4 Drying

10.5 Thermal processes

10.6 Other processes

10.7 Summary and Key Takeaways

10.8 References
'In the developing world's rapidly growing cities, safe management of sanitation is of ever growing importance. As universal sewerage still remains a (pipe) dream for many, it is widely recognized that we must improve the effectiveness of non-networked sewerage options for the many, to complement sewerage access for the few. To address this neglected but crucial part of the urban sanitation system, Kevin Tayler's Faecal Sludge and Septage Treatment is a timely resource that provides practitioners with much-needed technical support to diagnose, plan and manage FSM services.'
Dr Darren Saywell, Director, Water Services, AECOM International Development, USA

'The urgency in providing safe acceptable sanitation to millions of people in the global South requires a different mind-set to traditional approaches. The rapid urbanization, lack of dependable water and electricity supply add to the challenges. This publication is a valuable contribution to the body of technical guidance for sanitation professional and students in developing countries. I see it as becoming the standard text for all sanitation courses in the global South.'
Professor Chris Buckley, Pollution Research Group, University of KwaZulu-Natal, Durban, South Africa

Kevin Tayler
The late Kevin Tayler was a municipal engineer with over 20 years' experience of urban infrastructure planning in developing countries and was an Honorary Professor in the School of City and Regional Planning at Cardiff University.
Environmental Sanitation Planning: Feasibility of the CLUES Framework in a Malawian Small Town
Mtika, Wema Meranda
Tilley, Elizabeth
Frontiers in Environmental Science, Vol. 7 (2020), Iss.
https://doi.org/10.3389/fenvs.2019.00204
[Citations: 4]
Evaluating the Physicochemical, Nutrient, and Pathogenic Characteristics of Fecal Sludge for Fertilizer Application: Case from Vadgaon Maval, Maharashtra, India
Chandana, N.
Rao, Bakul
Journal of Environmental Engineering, Vol. 147 (2021), Iss. 3
https://doi.org/10.1061/(ASCE)EE.1943-7870.0001854
[Citations: 3]
Permeable membrane dewatering of faecal sludge from pit latrines at a transfer station in Nairobi, Kenya
Rhodes-Dicker, Leandra
Ward, Barbara J.
Mwalugongo, Wali
Stradley, Lindsay
Environmental Technology, Vol. 43 (2022), Iss. 14 P.2218
https://doi.org/10.1080/09593330.2020.1870573
[Citations: 0]
Costs, Climate and Contamination: Three Drivers for Citywide Sanitation Investment Decisions
Mills, Freya
Willetts, Juliet
Evans, Barbara
Carrard, Naomi
Kohlitz, Jeremy
Frontiers in Environmental Science, Vol. 8 (2020), Iss.
https://doi.org/10.3389/fenvs.2020.00130
[Citations: 6]
Anaerobic Biodigesters for Human Waste Treatment
Application of Anaerobic Digestion in Decentralized Faecal Sludge Treatment Plants
Semiyaga, Swaib
Nakagiri, Anne
Niwagaba, Charles B.
Manga, Musa
2022
https://doi.org/10.1007/978-981-19-4921-0_14
[Citations: 0]
Add to favourites
---
eBook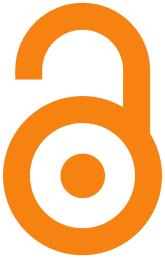 Read
Download book PDF
---
Paperback
£19.95
Add to basket
---
Hardback
£49.95
Add to basket
---