Book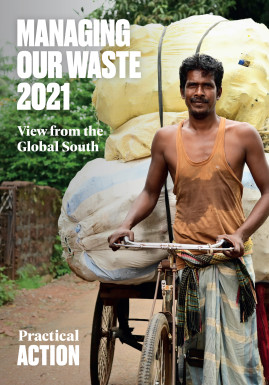 Managing Our Waste 2021
View from the Global South
Published: 2021
Pages: 96

eBook: 9781788530989
Paperback: 9781788530958
Dealing with the waste we all generate is a growing global challenge. Waste management problems are conventionally described and measured in terms of material flows and environmental impacts, yet this is a human problem with major social, health, and economic impacts, felt most acutely by some of the world's poorest people. Informal workers make a major contribution to citywide recovery and recycling, but remain unrecognized and undervalued.

We urgently need to put people back at the centre of our narrative and actions. In Managing Our Waste 2021 we do just that. Through people-centred analysis we reveal huge inequalities in access to services across four case study cities, and shine a spotlight on the wide range of stakeholders already making efforts to clean up their city and to earn a living from waste. Our recommendations focus on four people-centred solutions.
Foreword from HRH Prince of Wales

1. Introduction

2. Approaches to solid waste management

3. People-centred assessment

4. Satkhira, Bangladesh

5. Dhenkanal, Odisha, India

6. Kisumu, Kenya

7. Dakar, Senegal

8. People-centred waste services

9. Conclusion
Waste is one of the biggest challenges of the urban world and it is at the core of human and sustainable development. The origins of municipal waste management systems at the turn of the 20th century – undoubtedly an important development prompted by concerns with public health – brought about a technocratic approach to waste, which ultimately lacked connections with dimensions related to a broader concept of human development. It is time we put people front and centre in waste management. It is possible to couple environmental and social concerns in the design of urban systems. Practical Action's Managing Our Waste 2021 report 'brings people back to the heart of the narrative'. With a good mix of benchmark indicators, qualitative and participatory methods, the report explores physical and governance elements of waste management in the selected cities, and takes a deep dive into livelihoods aspects, including the gendered dimensions of waste management.
Sonia Maria DiasWaste specialist, Women in Informal Employment: Globalizing and Organizing (WIEGO)
In this analysis, Practical Action has used state of the art assessment tools, including the WasteAware Benchmark Indicators. Their work in testing and evolving the idea of a waste services ladder is also a highly valuable contribution. We should be putting people's experiences and the overall improvement of people's lives first – considering both short and long-term implications. Our assessments need to ensure they are achieving this, and that is something central to this report.
Dr Costas VelisLecturer in Resource Efficiency Systems, School of Civil Engineering, Leeds University
Solid waste management is the 'Cinderella' among the essential utility services. Despite the crisis of some 40 per cent of the world's population having no access, it has received very limited attention from either international agencies or mainstream development charities. I have been supporting Practical Action for nearly 50 years, so I warmly welcome this important new report which fills that gap. Most development work tackles the issue from the 'top down', and often focuses on (large scale) infrastructure. Much of my work over the last 25 years has focused on expanding performance assessment and planning of SWM systems in developing countries to include governance (including stakeholder inclusivity) alongside technical aspects; and to consider the often 'informal' recycling sector alongside 'formal' municipal waste management. Practical Action has taken that one step further, to strengthen the 'bottom-up', people-centred aspects. Sustainable waste and resource management needs to work for the poorest people, providing both a quality service which keeps slum areas clean and healthy, and a decent livelihood for the multitude of workers who deliver collection and recycling services. Both the revised assessment methods, the four insightful case studies and the four priority themes work well. I commend to you this important new manifesto to put people back at the centre of how we manage our solid wastes.
Professor David C. WilsonVisiting Professor in Resource and Waste Management, Imperial College London; Lead author of UNEP's Global Waste Management Outlook
Practical Action
Practical Action is an innovative international development organisation putting ingenious ideas to work so people in poverty can change their world.
Add to favourites
---
eBook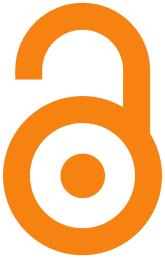 Read
Download book PDF
---
Paperback
£17.95
Add to basket
---