Book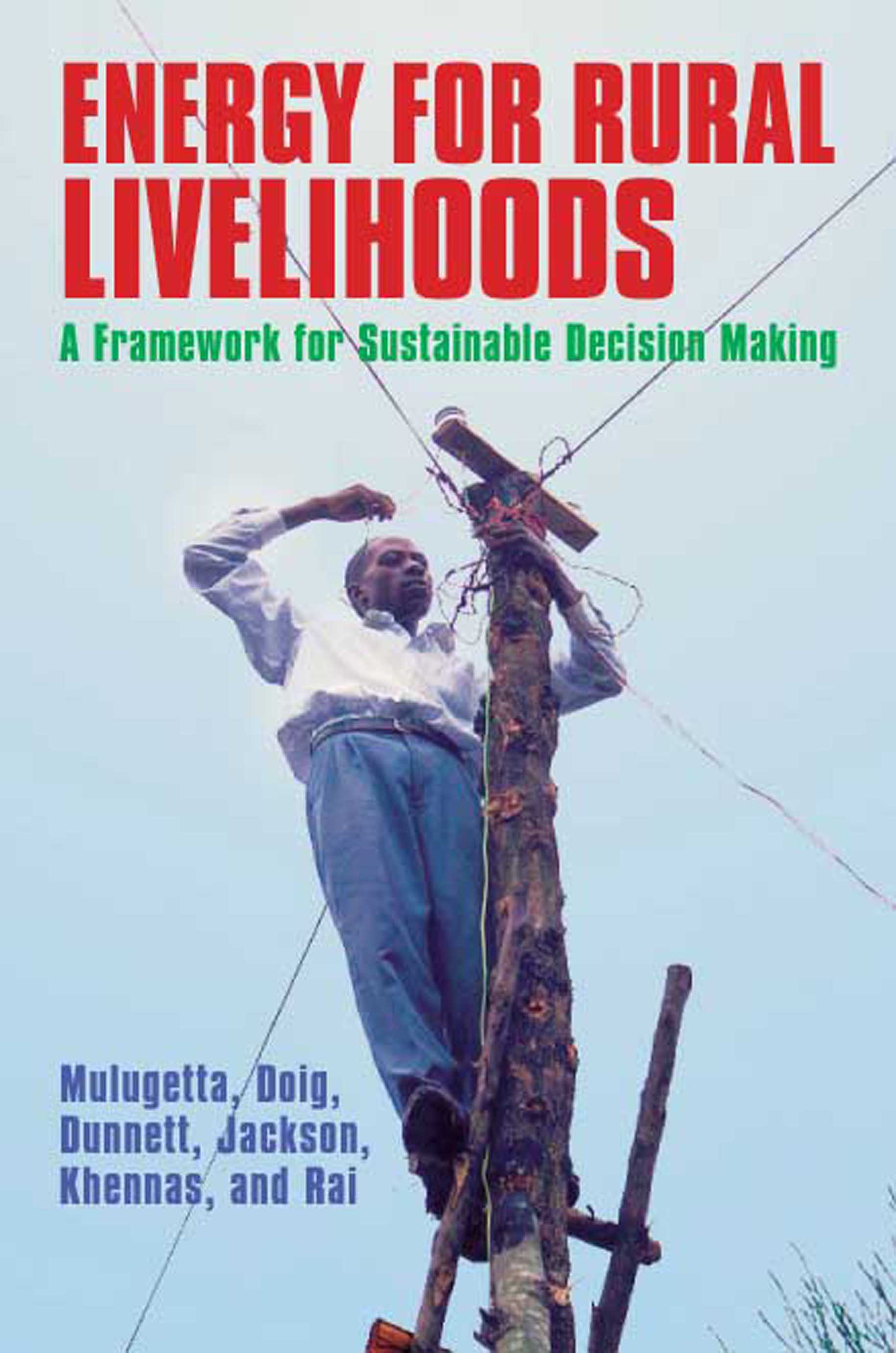 This manual presents a range of analytical techniques to assist in evaluating and comparing energy technology options from a variety of important perspectives. The work distils experiences and draws lessons from previous rural energy activities, and presents a variety of relevant analysis tools that will contribute towards upgrading current decision making practices in rural energy development. The manual demonstrates how integrating technical, economic, social, institutional and environmental criteria forms the basis of 'good practice'in rural energy planning and policy development. Analytical techniques are described and illustrated with the help of case studies and information acquired from various parts of the developing world, in order to show how the techniques can be applied in real situations. The primary audience for the manual consists of energy analysts, policy makers, development workers and researchers in developing countries. The book will also be useful to academics interested in development issues, energy industry experts and decision makers at the local or government level involved in making decisions about energy and development policies.
Foreword
Acknowledgements
1 Introduction
Energy services and rural livelihoods
Decision making in the rural energy sector
Purpose of the manual
The structure of the manual
2 Energy services and technology choice
Introduction
Assessment methods for energy demand and supply
Technology and skills
Standards, specifications and quality control
Summary and conclusion
3 Social development assessment
Introduction
Social assessment methods and tools
Applying social assessment methods and tools
Summary and conclusions
4 Economic and financial appraisal
Introduction
Some discussion
The principles of economic appraisal
Economic appraisal methods
Limitations of financial appraisal
Summary and conclusions
5 Environmental and resource assessment
Introduction
Environmental analysis techniques
Discussion on energy, environment and development
Summary and conclusions
6 Institutional appraisal and development
Introduction
Institutions in the energy sector
Applying institutional assessment methods and tools
Summary and conclusions
7 Case study: energy services for the Satsy cooperative
Introduction
Social development needs
Technology considerations
Economic assessment: pre-feasibility study
Environmental consideration
Institutional development
Case study conclusion
References
Index

Alison Doig
Alison Doig is Energy Policy Advisor for Worldwide Fund for Nature (WWF).
Yacob Mulugetta
Yacob Mulugetta is Lecturer in Environmental Management at the Centre for Environmental Strategy, University of Surrey.
Simon Dunnett
Simon Dunnett was recently an Energy Researcher with Practical Action.
Tim Jackson
Tim Jackson is Professor of Sustainable Development at the Centre for Environmental Strategy, University of Surrey.|Smail Khennas was recently Senior Energy Specialist with Practical Action.
Smail Khennas
Smail Khennas was recently Senior Energy Specialist with Practical Action.