Book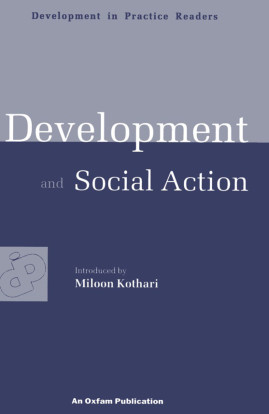 Throughout the world, civil society organisations (including NGOs) are playing an increasingly prominent role in promoting pro-poor policy change both in their own countries and internationally, whether through advocacy or through direct action and popular mobilisation. In the global re-alignment following the end of the Cold War, the challenge is that of moving from mere protest and opposition to constructive forms of engagement both with the state and with the private sector. Contributors to this book draw on experiences of social action from as far afield as Belgium and Brazil, in areas such as new social movements, governance and the state of law, North-South NGO relations and development theatre for social and political change.
* Preface

Deborah Eade

* Globalisation, social action; and human rights

Miloon Kothari

* Inclusive, just, plural, dynamic: building a 'civil' society in the Third World

Smitu Kothari

* Civil society and substantive democracy: governance and the state of law in Belgium

Koenraad Van Brabant

* EURODAD's campaign on multilateral debt: the 1996 HIPC debt initiative and beyond

Sasja Bokkerink and Ted van Hees

* A new age of social movements: a fifth generation of non-governmental development organisations in the making?

Ignacio de Senillosa

* NGO's and advocacy: how well are the poor represented?

Warren Nyamugasira

* Disaster without memory: Oxfams drought programme in Zambia

K.Pushpanath

* Development theatre and the process of re-empowerment: the Gibeon story

Alex Mavrocordatos

* Transparency for accountability: civil-society monitoring of Multilateral Development Bank anti-poverty projects

Jonathon Fox

* Strengthening unions: the case of irrigated agriculture in the Brazilian North East

Didier Bloch

* The people's Communication Charter

Cees.J.Hamelink

* Annotated Bibliography

* Organisations concerned with social action

* Addresses of publishers and other organisations
Miloon Kothari Mr. Kothari is a consultant for a large number of local, national and international non-governmental organizations and UN agencies. In 2000, Mr. Kothari was appointed the first Special Rapporteur on adequate housing as a component of the right to an adequate standard of living, and on the right to non-discrimination in this context.