Book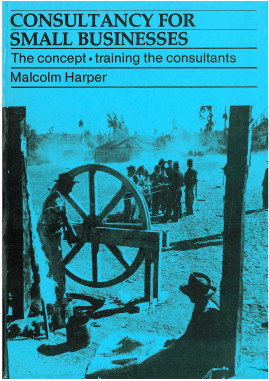 Consultancy for Small Businesses
The concept - training the consultants
Published: 1977
Pages: 264

eBook: 9781780441870
Paperback: 9780903031424
Consultancy for Small Businesses is the result of a six year experiment to provide an economic on-the-spot advisory service to small businesses in developing countries. It provides some solutions to the perennial problems of small-scale entrepreneurs.
Acknowledgements

Introduction

Part I The Concept

Chapter 1 Why help small enterprises

Chapter 2 Small businesses and their problems

Chapter 3 How can we improve small business management?

Chapter 4 How to find out what small businesses need

Chapter 5 Persuading people to change

Chapter 6 Who is to provide the service?

Chapter 7 How to select consultant trainees

Chapter 8 The training period

Chapter 9 Field operation and supervision

Chapter 10 Administration

Chapter 11 Finance: costs and evaluation of the service

Chapter 12 Further developments

Summary

Part II Consultant's Training Course

Introduction

Course outline and session summary
Malcolm Harper
Malcolm Harper taught at Cranfield School of Management until 1995, and since then has worked mainly in India. He has published on enterprise development and microfinance. He was Chairman of Basix Finance from 1996 until 2006, and is Chairman of M-CRIL, the microfinance credit rating agency.
Small Firms'Investment: A Search Four the Motivations
Hankinson, Alan
International Small Business Journal: Researching Entrepreneurship, Vol. 2 (1984), Iss. 2 P.11
https://doi.org/10.1177/026624268400200201
[Citations: 9]