Book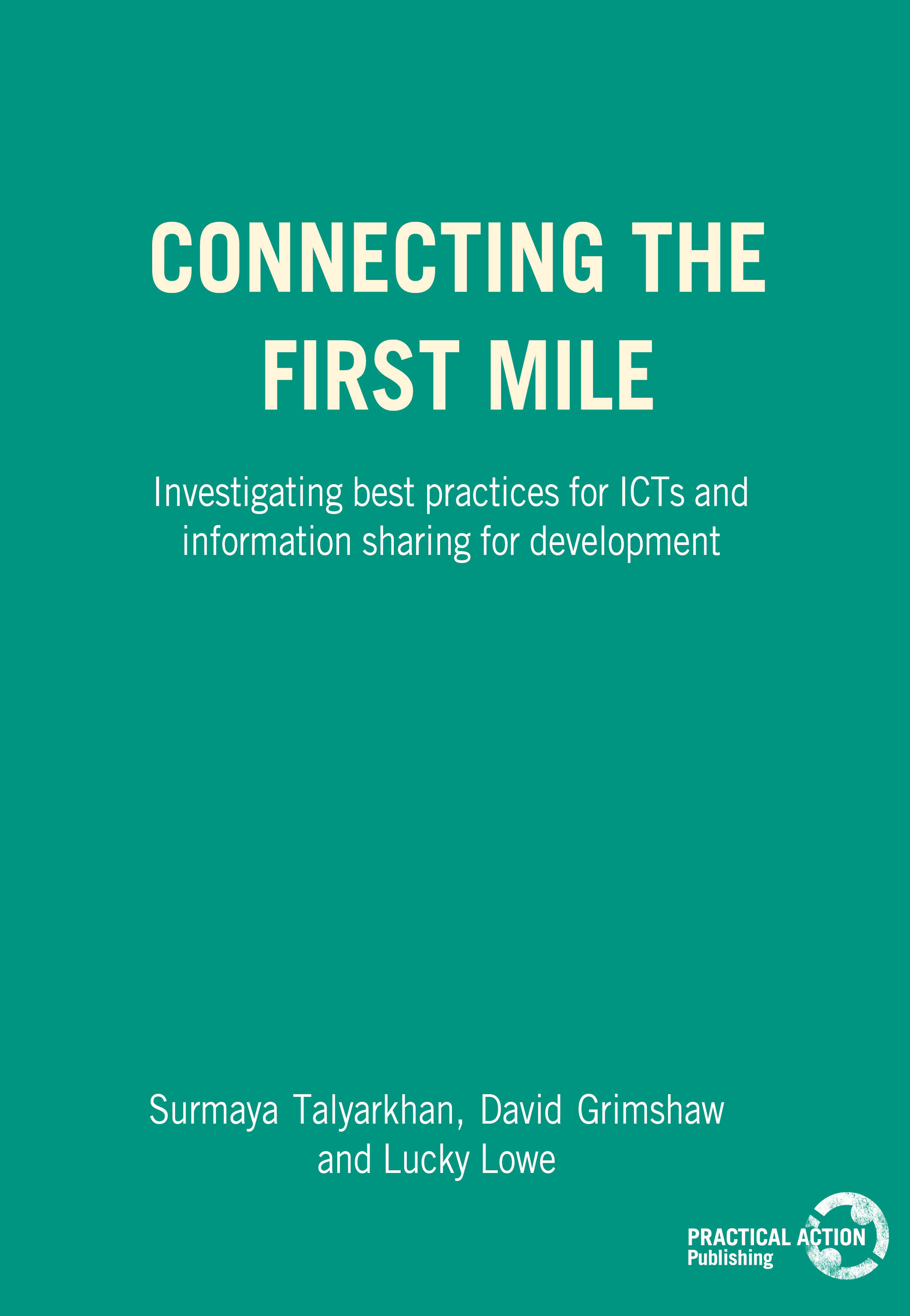 Connecting the First Mile
Investigating Best Practices for ICTs and Information Sharing for Development
Surmaya Talyarkhan, David Grimshaw, Lucky Lowe
Published: 2005
Pages: 48

eBook: 9781780441498
Paperback: 9781853396120
This paper summarizes the findings from a research project conducted by ITDG and Cranfield School of Management (Bedford, UK) into using ICTs (like the Internet or mobile telephony) to share information with people at grassroots level - "connecting the first mile".
Acronyms
Acknowledgments
Executive Summary
1 Connecting the first mile - the challenge of putting the last first
2 Information and knowledge for development
3 The role of ICTs in information sharing for development
4 ICTs and the first mile
5 Best practice in connecting the first mile
6 Case Study: Rural-Urban Information Systems in Cajamarca, Peru
7 Lessons for practitioners
8 Conclusions
Appendix 1: List of interviewees
Appendix 2: Summary of cases reviewed
Appendix 3: Suggestions for further reading
References

Surmaya Talyarkhan
Surmaya Talyarkhan was knowledge sharing adviser at ITDG (now Practical Action), specializing in the field of information communication technologies for development and knowledge sharing.
David Grimshaw
David J. Grimshaw formerly Head of the New Technologies International Programme at Practical Action, is a Senior Research Fellow at the Department for International Development, and a Visiting Professor in Information and Communications Technology for Development at Royal Holloway, University of London.
Lucky Lowe
Lucky Lowe is a professional manager with 20 years experience working in the UK construction and international human settlements sectors. She also worked on knowledge sharing issues as ITDG's (now Practical Action) Knowledge and Information Services Unit Manager.