Book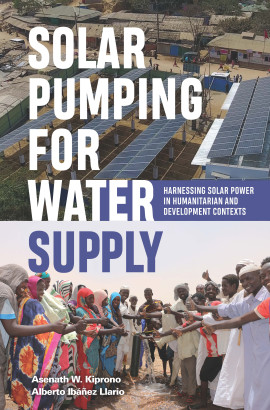 Solar Pumping for Water Supply
Harnessing solar power in humanitarian and development contexts
Alberto Ibáñez Llario, Asenath W. Kiprono
Published: 2020
Pages: 268

eBook: 9781780447810
Paperback: 9781788530361
Hardback: 9781788530354
Solar power for pumping groundwater has a vast potential for improving the sustainability of water supply schemes. However experience also shows that a lack of knowledge, capacity and expertise to design and implement such schemes is holding back their adoption. This book bridges this gap to equip engineers and technicians with the requisite knowledge for design, implementation and operation of sustainable solar powered water schemes.

Solar Pumping for Water Supply is a state of the art review of solar water pumping technology combined with practical insights, lessons and best practices drawn from experience. It takes the reader step by step through the different phases that comprise a solar water pumping project, namely: assessment, design, purchase of equipment, installation, operation and management. The book also covers the economics of using solar pumping technology, especially when compared to diesel generators and hand pumps. Finally, the social aspects are included, specifically relating to the operation and management of solar pumping systems and the role that beneficiaries, implementers, government and the private sector might play to ensure long-lasting water supply. The book provides links and references to tools, documents and videos to accompany the content of the different chapters.

Essential reading for solar technical practitioners at NGOs, UN agencies, government offices and private sector, including Global and Regional Technical advisors and Field engineers wanting to understand and know how to design water systems using solar power. A basic knowledge in the field of water supply is assumed, but no previous knowledge of solar photovoltaic technology is required.

Alberto Ibáñez Llario is a Global Solar and Water Advisor with the International Organization for Migration and has 15 years of experience in water systems and solar PV in various locations around the world.

Asenath Kiprono is a solar water pumping expert with 12 years' experience in design and implementation of pumping systems in rural Africa, including solar pumping systems in the private, public and humanitarian sectors.
1 Solar Photovoltaic Solutions for Water Pumping

2 Definitions and Principles of Solar Energy Production

3 Solar Powered Water System Configurations and Components

4 Energy losses in solar photovoltaic energy production

5 Design of a solar-powered water scheme

6 Electrical and mechanical installation of solar-powered water systems

7 Specific considerations and limitations for solar-powered water pumping

8 Solar Powered Water Pumping for Agriculture

9 Economic Analysis: Life Cycle Cost for Different Pumping Technologies

10 Calls for Proposal and Bidding

11 Testing and Commissioning, Operation and Maintenance.

12 Warranties, social models for management, and monitoring
'This book is a truly fantastic "one stop shop" for all solar water pumping needs; it covers examples from humanitarian and developments across the entire globe and deals with both simple and easy-to-follow rules of thumb and also extremely detailed design parameters. There is no other book on solar water pumping with the breadth and depth that this one covers in such a practical and down-to-earth way. It's an essential reading and reference book for anybody designing and installing solar water systems.'
Andy Bastable, Head of Water & Sanitation, Oxfam

'Solar Pumping for Water Supply is an excellent book that brings together a perfect merger of the theory and practice of the subject matter. It provides a clear road map from the project conceptualisation, its design, implementation including the social impact of such projects. With engineering formulae and photographic illustrations it goes to provide excellent examples of how to and how not to do Solar pumping water supplies, with cases drawn from across Africa and Asia. I highly recommend the book for practitioners and learners of water supply and solar renewable energy as it provides the fusion of the two disciplines to deliver the scare water resources in the most economical manner.'
Dr Mas Waweru, Davis & Shirtliff Ltd

'This is a good reference book to be used by anybody -- not just technicians -- keen on knowing more about all aspects of solar PV pumping in emergency and developments projects, going from technology, design, installation, maintenance and financing of solar pumping systems. The book also provides interesting and useful case studies in the annexes.'
Jean-Paul Louineau, Director, Alliance Soleil

'A great book that reflects the experience of the authors in the energy and humanitarian sector and that will surely be very well received by those who have to work in the implementation of photovoltaic systems for water pumping.'
Dr. Salvador Seguí-Chilet, Univ. Politécnica de Valencia

'This is a very timely and comprehensive guide to support the design, siting, procurement, installation, commissioning, operation and maintenance and monitoring of solar powered water systems. This guide will help to reduce the technical issues arising from inadequately designed solar powered water systems which have impeded the full utilisation of solar powered water systems to ensure the quality, equity and sustainability of safe water services.'
Silvia Gaya, Senior Advisor Water and Environment, WASH Programme Division, UNICEF HQ

Global Solar & Water Advisor
Water & Solar Engineer
Add to favourites
---
eBook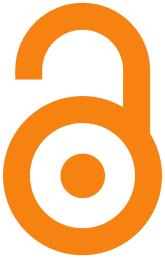 Read
Download book PDF
---
Paperback
£27.95
Add to basket
---
Hardback
£52.95
Add to basket
---