Book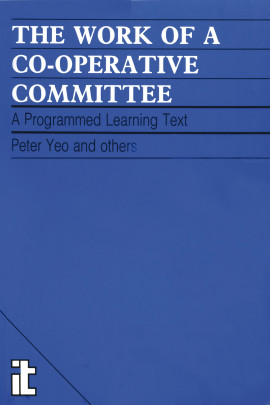 Work of a Co-operative Committee
A programmed learning text
Published: 1987
Pages: 89

eBook: 9781780443928
Paperback: 9780903031530
By following the study instructions the reader will learn the responsibilities and duties involved in becoming a co-operative committee member. A useful introduction to financial, planning and administrative responsibilities.
9781780443928.000 (page 1)
9781780443928.001 (page 7)

Peter Yeo
Peter Yeo, now deceased, served as a District Officer in Mwanza and Musoma from 1959. He trained local courts officers and after leaving Tanzania worked at the International Co-operative Training Centre, Stanford Hall.