Book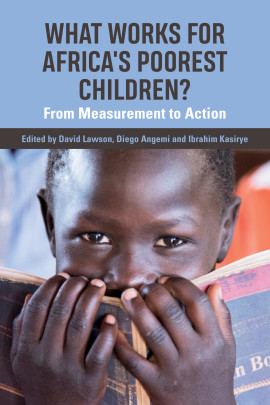 What Works for Africa's Poorest Children
From measurement to action
David Lawson, Diego Angemi, Ibrahim Kasirye
Published: 2020
Pages: 280

eBook: 9781780448572
Paperback: 9781788530460
Hardback: 9781788530453
While there has been substantial progress in reducing global poverty in recent years, hundreds of millions of vulnerable children remain trapped in extreme poverty. This is especially the case on the African continent, where children account for the majority and growing proportion of the population. Despite rapid economic growth in several African countries, as well as significant achievements in both development and humanitarian interventions, a staggering number of African children remain vulnerable to extreme levels of deprivation.

Existing challenges notwithstanding, a number of social policies and programmes proved successful in alleviating the burden of child poverty and deprivation. In addition to being vitally important in promoting and protecting children's rights, these social policies and programmes embody the international community's commitment to achieve the Social Development Goals (SDGs) and ensuring no one is left behind.

What Works for Africa's Poorest Children? From Measurement to Action identifies the social policies and programmes that are most effective in supporting Africa's poorest and most vulnerable children, and examines the key features underpinning their documented success. It provides cutting edge examples on how we can identify child poverty and deprivation, analyses innovative ultra-poor child sensitive programmes, and provides new public financing and governance rights suggestions for child poverty elimination.
1. Introduction

2. Multidimensional child poverty and the SDGs: From measurement to action

3. Women's Empowerment and Impact on Child Nutrition in Sub-Saharan Africa

4. Driving factors of educational enrolment and attendance: Impact of the 2012 conflict

5. Delving deeper into child poverty and its drivers in sub-Saharan African: A multidimensional approach for Nigeria

6. Achieving child-centred SDGs in Ethiopia: The potential of inter-sectoral synergies

7. Weather shocks and children's growth deprivations: Understanding and mitigating the impact

8. Child-sensitive non-contributory social protection in North Africa

9. Ethiopia's Productive Safety Net Programme and adolescent wellbeing: Evidence from Gender and Adolescence Global Evidence (GAGE)

10. Social protection for livelihood sustainability in Ghana: Does LEAP cash transfer eradicate extreme poverty?

11. Child-sensitive protection programme on hunger and malnutrition in under-five year children in Nigeria

12. Can cash transfers transform child wellbeing in fragile contexts? Evidence from Liberia's Bomi cash transfer pilot

13. Rethinking public finance for children: Monitoring for results. Evidence from Uganda

14. Children, disabilities and poverty: Enforcing the human right to inclusive education in sub-Saharan Africa

15. Ensuring children's social protection in the Democratic Republic of Congo: A case Study of combatting child labour in the Copper-Cobalt Belt

16. The life of Ba'Aka children and their rights: Between the processes of poverty and deprivation
'While the world agrees on the priority of achieving the SDGs, there is much too little known on the practicalities of how to do so, especially in challenging situations. This immensely valuable and rich collection is grounded in perspectives and experiences in a range of African countries. By exploring what has worked for children and what has not in education, nutrition and health, it is an invaluable guide to policies to improve children's lives and help them realize their potential.'
Professor Frances Stewart, Development Economics, University of Oxford

'Recent advances in the analysis of poverty highlight its complex and multidimensional nature. This insightful book applies innovative thinking and cutting-edge methodologies to the challenge of understanding and tackling child poverty in Africa. Contributions from countries across the continent shed fresh light on the precarious situation of African children, on violations of their rights, and on new approaches to addressing their unmet needs. This book is both sobering and uplifting. The contributors show us what needs to be done, but also what can be done, and how to do it.'
Stephen Devereux, Co-Director, Centre for Social Protection, Institute of Development Studies (IDS), Brighton, UK

'Lawson's thirty years of experience and dedication in understanding and providing appropriate policy advice for extreme poverty and vulnerability in SSA, result in yet another enlightening volume of what works for Africa's poorest.'
Susanna Gable, Chief Economist, SIDA

'Reducing child poverty requires a broad variety of policies, based on a thorough analysis of the origins and causes of many different situations. Protection of children, addressing violations of their rights, meeting their basic needs and carving paths towards sustainable living conditions in a caring society demand multidisciplinary and comprehensive policies. General approaches which do not take into consideration the specific circumstances of children in different countries and regions and their different religious, cultural or ethnic backgrounds will not be effective. Family backgrounds matter. So do power relations within communities as well as different rural and urban living experiences. In this book wisdom gained in different African countries has been brought together. The volume combines new thinking with lessons learned in different fields, such as nutrition, health, sanitation and education. It is a must read, both for students of poverty and development and as well as for politicians, policy makers, experts and field practitioners.'
Jan Pronk, former Netherlands Minister for Development Cooperation

David Lawson David Lawson is a Research Fellow, Global Poverty Research Group and Brooks World Poverty Institute; he is an author of journal articles on poverty, health and gender. He is also the Convenor of postgraduate programmes on Development Economics at the University of Manchester. He has advised the World Bank, DfID and many governments in relation to poverty and poverty dynamics.
Diego Angemi Economist with Ph.D., strong analytical skills and applied policy experience working for Ministries of Finance, Planning and Economic Development in Africa and Asia. Areas of expertise include poverty and vulnerability analysis, and the design and implementation of national development plans, in addition to various aspects of public financial management (i.e. budget formulation, execution, monitoring and reporting), and aid effectiveness.
Ibrahim Kasirye is Principal Research Fellow, Economic Policy Research Centre, Uganda
Add to favourites
---
eBook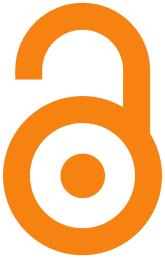 Read
Download book PDF
---
Paperback
£24.95
Add to basket
---
Hardback
£62.95
Add to basket
---