Book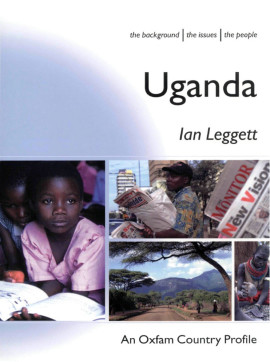 Uganda
Published: 2001
Pages: 88

eBook: 9780855988623
Paperback: 9780855984540
This outstanding series provides concise and lively introductions to countries and the major development issues they face. Packed full of factual information, photographs and maps, the guides also focus on ordinary people and the impact that historical, economic and environmental issues have on their lives.
Introduction: the creation of a state
The country and its people
Pre-colonial and colonial Uganda: legacies of the past
Twenty terrible years
The conflict in the north
Fighting HIV and AIDS in Uganda
Karamoja: the rangelands of the north
Economy and livelihoods
Education
Politics and freedoms
Conclusion: an end to conflict
Facts and figures
Dates and events
Sources and further reading
Acknowledgements
Oxfam in Uganda
Index.