Book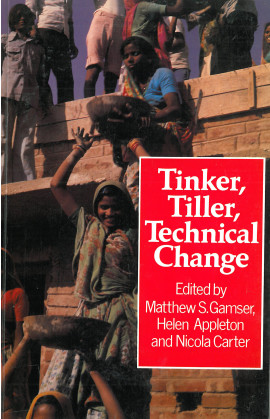 Technical assistance fails to bring technical change when it fails to work with local innovation. This book aims to raise awareness of people's innovation from actual cases in Asia, Africa and Latin America.
9781780443621.000 (page 1)
9781780443621.001 (page 20)
9781780443621.002 (page 53)
9781780443621.003 (page 83)
9781780443621.004 (page 116)
9781780443621.005 (page 155)
9781780443621.006 (page 196)
9781780443621.007 (page 231)
9781780443621.008 (page 264)
9781780443621.009 (page 290)

Matthew Gamser Matthew Gamser leads IFC's advisory work in increasing access to financial services in the East Asia-Pacific region. Dr Gamser has 27 years of experience in international enterprise development, local economic development, and finance. His present work for IFC includes microfinance, SME finance, housing finance, insurance, leasing, energy efficiency finance and electronic/mobile phone banking.
Helen Appleton Helen Appleton is currently working as Senior Social Development Adveriser for Government Agency based in Islamabad, Pakistan. Between 1989-1997, she worked for Practical Action.