Book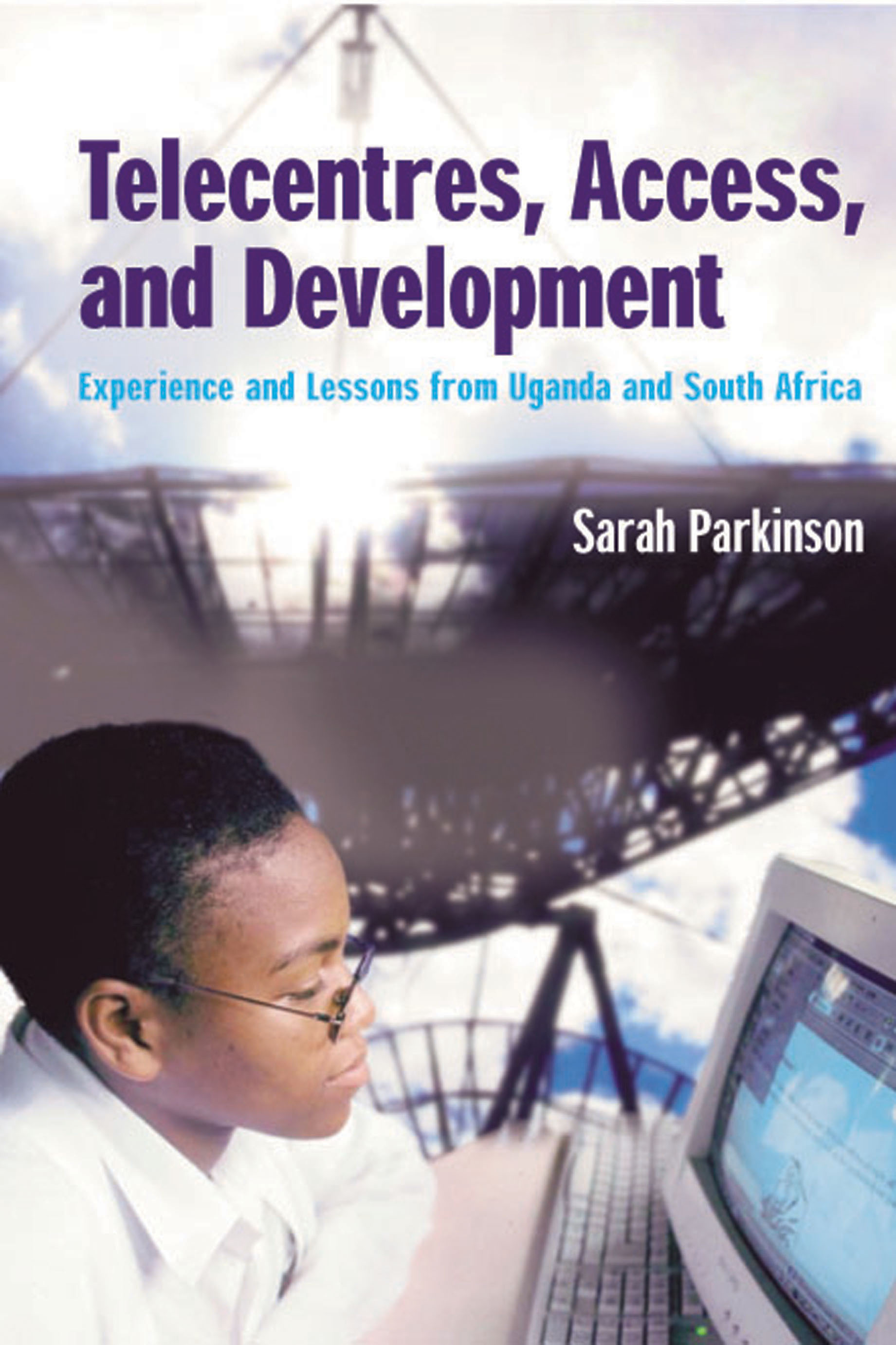 Telecentres, Access, and Development:
Experience and Lessons from Uganda and South Africa
Published: 2005
Pages: 168

eBook: 9781780441429
Paperback: 9781853396199
The book is based on a review of national policy and implementation strategies, case studies of community ICT-access centres, and an analysis of the links between national strategies and on-the-ground experiences from 1996 through 2003. Over 50 ICT-access centres, from both rural and urban settings, were reviewed. The executive summary presents a series of lessons and practical recommendations for policymakers.
Prelims (Contents, Acknowledgements, List of tables, List of figures, List of photos and boxes, Acronyms and other abbreviations, Executive Summary)
1. Introduction - Telecentres, Access and Development
2. Access Centres and South Africa's Universal Access Policy
3. Uganda's Experience with Shared Access Centres and Universal Access Policy
4. Start-up and Scalability of Access Centres
5. Local Livelihoods, Reach and Development Impact
6. Conclusions, Lessons and Research Directions
Back Matter (Notes, Bibliography)

Sarah Parkinson
At the time of writing Sarah Parkinson was a PhD Student, Rural Studies, University of Guelph, Canada. This book was written as part of an internship with Canada's International Development Research Centre (IDRC).