Book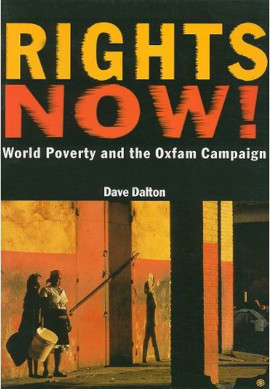 Rights Now!
Published: 1995
Pages: 16

eBook: 9780855988432
One thousand million people in the world live in poverty. They are denied basic rights such as access to clean water, a home or enough to eat. This work explains why so many people are poor and powerless. It shows what some of them are doing about it, how ordinary people in Britain can support them and what governments could do if enough people demanded change. Oxfam's Campaign aims to prove that the world can abolish poverty.
bk-rights-now-010195-en.pdf
David Dalton
David Dalton worked for several years with the humanitarian agency GOAL in Ethiopia, becoming HR Manager for GOAL's worldwide operations. He took over as CEO of Plan Ireland in July 2007.