Book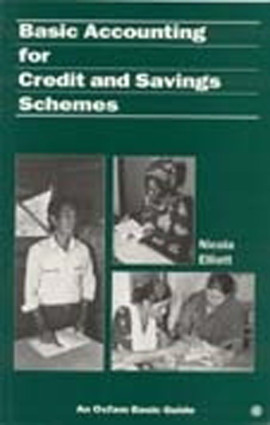 Basic Accounting for Credit and Savings Schemes
Published: 1996
Pages: 104

eBook:
Paperback: 9780855983420
Intended for readers without any formal accountancy training, this book explains in clear and simple language how to document the financial transactions associated with credit and savings schemes.
Acknowledgements

Introduction

1. Getting Started:

2. Recording the Transactions:

3. Balancing the Books:

4. Sorting the Data:

5. The Balance Sheet:

6. Administration of Loans

7. Administration of Savings

8. Sustainability

9. Stock:

10. Checking the Accounts:

11. Ten Basic Principles:

Glossary

Further reading

Appendix 1 A Worked Example

Appendix 2 Blank forms

Index
Nicola Elliott
Nicola Elliot was formerly Senior International Accountant at Oxfam UK and is now Head of Accounts at the Voluntary Service Overseas (VSO).