Book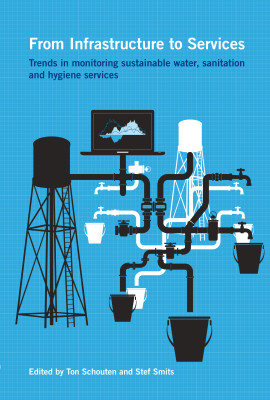 From Infrastructure to Services
Trends in monitoring sustainable water, sanitation and hygiene services
Published: 2015
Pages: 184

eBook: 9781780448138
Paperback: 9781853398148
Hardback: 9781853398131
From Infrastructure to Services reveals important breakthroughs in country-led and country-wide monitoring of rural and small towns water supplies; ICT for monitoring sustainable service delivery; monitoring the finance needed for service delivery; monitoring for sanitation and hygiene; and building coherence in global–regional–national monitoring. It asks: does project monitoring emphasize donor rather than user accountability or is it a necessary stepping stone to better national WASH sector monitoring? The book presents a state of the art of strengthening monitoring water supply and sanitation in developing countries and is essential reading for programme managers and policy makers in the water, sanitation, and hygiene sector, both in development agencies and government departments. It should also be read by researchers and students in the WASH sector.

Prelims (Acknowledgements | Preface)

Know the problem, find the solution! Monitoring sustainable WASH service delivery: opportunities and challenges

Stef Smits and Ton Schouten

Making the invisible visible: monitoring the costs and finance needed for sustainable WASH service delivery

Catarina Fonseca

Messy, varied, and growing: country-led monitoring of rural water supplies

Kerstin Danert

Transforming accountability and project monitoring for stronger national WASH sectors

Harold Lockwood

Technology, data, and people: opportunities and pitfalls of using ICT to monitor sustainable WASH service delivery

Joseph Pearce, Nicolas Dickinson, and Katharina Welle

Behaviour, sustainability, and inclusion: trends, themes, and lessons in monitoring sanitation and hygiene

Carolien van der Voordern and Ingeborg Krukkert

Small steps towards building national—regional—global coherence in monitoring WASH

Piers Cross

Setting the priorities

Ton Schouten and Stef Smits

Back Matter (Index)
'If the human right to water and sanitation is to be realized for all in a sustainable manner, then monitoring advances and possible slippages in access is fundamental. From Infrastructure to Services brings us up to date on important new advances in monitoring water and sanitation services being implemented on the ground. It is essential reading for all those working to achieve and maintain water, sanitation and hygiene services for all and forever.'
Catarina de Albuquerque, First United Nations Special Rapporteur on the Human Right to Water and Sanitation (2008-2014), Vice-Chair of Sanitation and Water for All

'The quest for sustainable water and sanitation services in many developing countries is ongoing, and the challenges to deliver such services in an equitable manner are immense. Policy makers and practitioners thus need to continue to find solutions that are appropriate and are adequately resourced. Evidence of what works and what does not (and why), supported by critical insights and interpretation is absolutely essential. This book rightly highlights the need for robust monitoring and makes a strong case based on practical examples – a must-read compendium for anyone who seeks to transform the manner in which water and sanitation services are delivered.'
Girish Menon, Director of International Programmes and Deputy Chief Executive, WaterAid

'From Infrastructure to Services provides crucial insights, experiences and practical ways to marry monitoring and learning with programming for real change in water and sanitation services delivery. Written by some of the WASH sector's finest thinkers and practitioners, this book may prove a critical piece in the WASH community's growing arsenal of assets needed to actually solve the global water and sanitation crisis.'
Ned Breslin, Chief Executive Officer, Water For People

'From Infrastructure to Services provides an updated picture of today's monitoring achievements and drawbacks, opportunities and challenges from a practitioner point of view and in accessible language. It is a must, not only for M&E specialists working in the water, sanitation and hygiene sector in developing countries, but also for all decision-makers and senior managers in governments, development organizations and NGOs who are asked to create sustainable M&E systems, and to make use of the data for lasting development results.'
Fabio B. Losa, Senior Monitoring and Evaluation Specialist, Water and Sanitation Department, African Development Bank Group

Ton Schouten Ton Schouten is Senior Programme Officer, IRC International Water and Sanitation Centre, Netherlands.
Stef Smits Stef Smits is Senior Programme Officer, IRC International Water and Sanitation Centre, Netherlands.
Turn up the Dial: System Dynamics Modeling of Resource Allocations toward Rural Water Supply Maintenance in East Africa
Libey, Anna
Chintalapati, Pranav
Kathuni, Styvers
Amadei, Bernard
Thomas, Evan
Journal of Environmental Engineering, Vol. 148 (2022), Iss. 4
https://doi.org/10.1061/(ASCE)EE.1943-7870.0001982
[Citations: 2]
Comparative performance of rural water supplies during drought
MacAllister, D. J.
MacDonald, A. M.
Kebede, S.
Godfrey, S.
Calow, R.
Nature Communications, Vol. 11 (2020), Iss. 1
https://doi.org/10.1038/s41467-020-14839-3
[Citations: 27]
Water and Emotion: Testing a New Approach for Monitoring Water Security Among Afar Pastoralists in Ethiopia
Hutchings, Paul
Cooper, Sarah
Butterworth, John
Joseph, Solome
Kebede, Abinet
Parker, Alison
Terefe, Bethel
Van Koppen, Barbara
Frontiers in Climate, Vol. 3 (2022), Iss.
https://doi.org/10.3389/fclim.2021.753888
[Citations: 0]
Monitoring the human rights to water and sanitation: an analysis of policy in Pacific island countries
Kohlitz, Jeremy
Chong, Joanne
Willetts, Juliet
Water Policy, Vol. 18 (2016), Iss. 6 P.1436
https://doi.org/10.2166/wp.2016.007
[Citations: 2]
A Sustainability Planning Framework and Methods for Rural Drinking Water in Satara District, Maharashtra, India
Wescoat, James L.
Murty, Jonnalagadda V. R.
Singh, Ranu
Verma, Piyush
Frontiers in Water, Vol. 4 (2022), Iss.
https://doi.org/10.3389/frwa.2022.804845
[Citations: 0]
District water budgets and expenditure tracking for sustainable rural service delivery in Ghana
Kumasi, T. C.
Sustainable Water Resources Management, Vol. 5 (2019), Iss. 3 P.1057
https://doi.org/10.1007/s40899-018-0278-9
[Citations: 1]
Add to favourites
---
eBook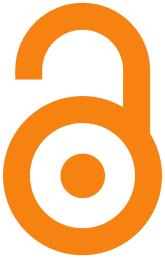 Read
Download book PDF
---
Paperback
£19.95
Add to basket
---
Hardback
£37.95
Add to basket
---