Book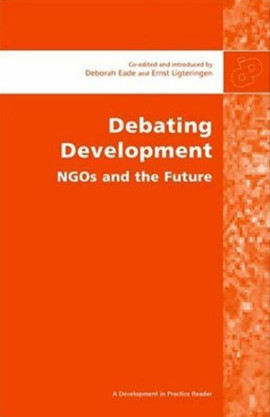 Non-government organisations working in the humanitarian and development sectors won official approval in the 1980's and 1990's but there are signs now that they are losing favour. The NGO sector stands accused by some of complacency and self-interest on the one hand and of being ineffectual and irrelevant on the other. NGOs are increasingly challenged to demonstrate their legitimacy as representative voices of civil society. NGOs themselves are taking a hard look at their mandates, their core values and their role on a changing international stage. Contributors to this volume reflect on what kind of development will eradicate poverty and what types of agency are best suited to the task. Leading representatives of NGOs, development think-tanks and civil-society organisations, as well as scholars and activists, ask: What model of international co-operation can deliver social and economic justice? And what does this mean for NGOs in the future?
Section Title
Page
Action
Price

bk-debating-development-191000-en.pdf
Deborah Eade
Deborah Eade was Editor-in-Chief of Development in Practice from 1991 to 2010, prior to which she worked for 10 years in Latin America. She is now an independent writer on development and humanitarian issues, based near Geneva.