Book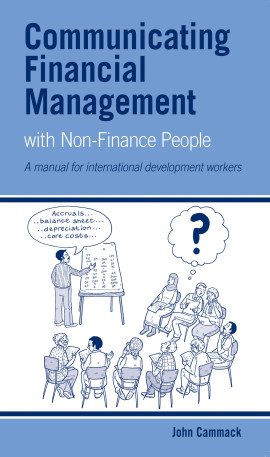 Strong financial management skills are essential to promote high standards in international development organizations. Many non-finance people find numbers and financial techniques difficult, however, NGO managers and staff are responsible for sound financial management and without full understanding their programmes will be at best less effective, and at worst vulnerable to going unfunded. Poor communication about financial information, by both finance and non-finance people, often seems to cause a block. This book helps people speak and write financial information better, avoiding jargon, and preventing listeners from 'switching off'. It explains why messages about finance may not be received as they were intended when working cross-culturally and outlines how information can be tailored to different audiences and how to improve understanding and collaboration between finance and non-finance people. It shoud be read by non-finance and finance managers and staff within non-profit organizations internationally, as well as other organizations.
Prelims (Praise for the Book, Contents, List of boxes, figures, and tables, Acknowledgements, About the author, Glossary of terms, Preface)

1. Communication and financial management

2. Building bridges between finance and non-finance people

3. Communicating cross-culturally

4. Practical tips for communicating internationally

5. Written financial communication

6. Using numbers

7. Communicating financial management with stakeholders

8. Facilitating training and learning to communicate finance

9. Reviewing your organization's financial communication

Back Matter (References, Appendix A - E, Written resources, Web resources, Index)
John Cammack
John Cammack is a freelance adviser and consultant, trainer, writer and coach with international non-government organizations. He has previously worked as head of international finance at Oxfam UK and as a senior lecturer in accounting and financial management at Oxford Brookes University.