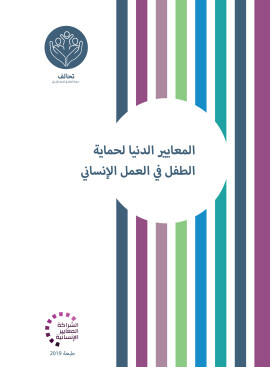 Minimum Standards for Child Protection in Humanitarian Action Arabic
The Alliance for Child Protection in Humanitarian Action, Save the Children
The 2019 edition of the Minimum Standards for Child Protection in Humanitarian Action (CPMS) is a 'one-stop shop' for all the latest resources on child protection. The CPMS aims to strengthen quality and accountability in child protection programming and improve multi-sectoral approaches to children's safety and well-being. This new edition strengthens the emphasis on principles, evidence and prevention, and increases their applicability in refugee contexts and infectious disease outbreaks.

The CPMS standards are grouped around four pillars: ensuring a quality child protection response, understanding risks, developing adequate strategies, and working across sectors. Whether you're planning a rapid response or looking for ways to improve the well-being of children during a protracted crisis, the handbook provides key actions, indicators and guidance notes on a range of approaches, and links to additional resources.

The handbook should be used by humanitarian actors -- including those in community groups, non-governmental organisations, government personnel, policy makers, donors, and those working on advocacy, media or communications – as well as students and researchers.

The Alliance for Child Protection in Humanitarian Action (the Alliance) is a global network of operational agencies, academic institutions, policymakers, donors and practitioners. Its mission is to support the efforts of humanitarian actors to achieve high-quality and effective child protection interventions in both refugee and non-refugee humanitarian settings. The Alliance achieves this primarily by facilitating inter-agency collaboration on child protection and by producing technical standards and tools.

The Alliance envisions a world in which children are protected from abuse, neglect, exploitation and violence in all humanitarian settings.
https://alliancecpha.org

The Humanitarian Standards Partnership is a collaboration between standards initiatives to harness evidence, expert opinion and best practice and to use it to improve quality and accountability in humanitarian response.

Did you know? You can request free copies of the Minimum Standards for Education, and the Humanitarian Inclusion Standards for Older People and People with Disabilities (the postage is payable).
Contact INEE for your copy of the Minimum Standards for Education
Contact ADCAP for your copy of the Humanitarian Inclusion Standards for Older People and People with Disabilities

Series: Humanitarian Standards
Published: 2020
Pages: 346

eBook: 9781788531573
Paperback: 9781788531559
Multibuy 16: 9781788531634
The 2019 edition of the Minimum Standards for Child Protection in Humanitarian Action (CPMS) is a 'one-stop shop' for all the latest resources on child protection. The CPMS aims to strengthen quality and accountability in child protection programming and improve multi-sectoral approaches to children's safety and well-being. This new edition strengthens the emphasis on principles, evidence and prevention, and increases their applicability in refugee contexts and infectious disease outbreaks.
The CPMS standards are grouped around four pillars: ensuring a quality child protection response, understanding risks, developing adequate strategies, and working across sectors. Whether you're planning a rapid response or looking for ways to improve the well-being of children during a protracted crisis, the handbook provides key actions, indicators and guidance notes on a range of approaches, and links to additional resources.
The handbook should be used by humanitarian actors -- including those in community groups, non-governmental organisations, government personnel, policy makers, donors, and those working on advocacy, media or communications – as well as students and researchers.
The Alliance for Child Protection in Humanitarian Action (the Alliance) is a global network of operational agencies, academic institutions, policymakers, donors and practitioners. Its mission is to support the efforts of humanitarian actors to achieve high-quality and effective child protection interventions in both refugee and non-refugee humanitarian settings. The Alliance achieves this primarily by facilitating inter-agency collaboration on child protection and by producing technical standards and tools.
The Alliance envisions a world in which children are protected from abuse, neglect, exploitation and violence in all humanitarian settings.
https://alliancecpha.org
The Humanitarian Standards Partnership is a collaboration between standards initiatives to harness evidence, expert opinion and best practice and to use it to improve quality and accountability in humanitarian response.
Did you know? You can request free copies of the Minimum Standards for Education, and the Humanitarian Inclusion Standards for Older People and People with Disabilities (the postage is payable).
Contact INEE for your copy of the Minimum Standards for Education
Contact ADCAP for your copy of the Humanitarian Inclusion Standards for Older People and People with Disabilities
Introduction

Principles

Pillar 1: Standards to ensure a quality child protection response

Pillar 2: Standards on child protection risks

Pillar 3: Standards to develop adequate strategies

Pillar 4: Standards to work across sectors

Glossary

Relevant legal instruments

Key resources for cross-cutting issues
Add to favourites
eBook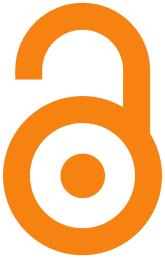 Read
Download PDF
---
Paperback
£21.95
Add to basket
---
Multibuy 16
£180.00
Add to basket
---