Book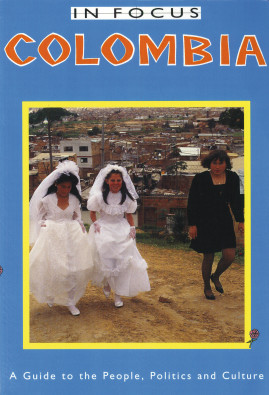 Colombia in Focus
A Guide to the People, Politics and Culture
Series: Latin America In Focus
Published: 1996
Pages: 76

eBook: 9781909013063
Paperback: 9781899365012
One in ten of the world's murders takes place in Colombia. Since the 1950s, the country has been the scene of civil war, protracted guerrilla insurgencies and massive human rights violations. Its notorious drug cartels have become synonymous with ruthlessness and ill-gotten wealth. But Colombia is also one of Latin America's economic success stories, the only country in the region to escape the 1980s debt crisis. With its strong economy, stable two-party political system and sophisticated cultural life, Colombia presents complex and contradictory faces to the outside world.

Colombia In Focus us an authoritative and up-to-date guide to this fascinating country. It explores:
- The history: conflict, regional rivalry and how Colombia descended into La Violencia
- The politics: Liberals and Conservatives; the guerrillas; the birth of the 'narcodemocracy'
- The society: human rights and violence; the impact of the drug cartels; indigenous communities and Afro-Colombians
- The culture: Gargia Márquez and the land of magical realism; salsa and cumbia; sculptors and footballers.

Colombia In Focus is the fifth in a series of guides, covering the countries of South and Central America and the Caribbean.
Prelims - Colombia In Focus (Title Page, Copyright Information, Contents, Introduction)

1. Colombia In Focus