Book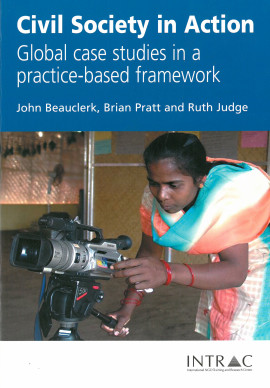 This book uses case studies from around the world which show a clear framework for understanding the nature and role of civil society, prove that civil society is alive and kicking, and makes recommendations for more effective civil society strengthening.

Vibrant examples of action by indigenous groups, advocacy journalism, and transnational southern campaigning alliances are all explored, illustrating a framework for understanding civil society – based on the functions it fulfils:

Generating the social basis for democracy
Promoting political accountability
Producing social trust, reciprocity and networks
Creating and promoting alternatives, and
Supporting the rights of citizens and the concept of citizenship.
The cases remind us of the vital need for an independent, diverse and strong civil society. The battle to reduce poverty will not be won without developing a supportive civil society which can act to demand rights, transparency and good governance from the state, counterbalance elite controls of the economy and polity, and build a culture of cooperation, trust and accountability from below.

This book makes strong recommendations to help us build towards diverse and sustainable civil societies, including: an emphasis on building networks and coalitions across civil society associations of different shapes and sizes; placing a high value on membership-based groups; a focus on the enabling environment, and long-term, holistic capacity building. We are encouraged to once again let civil society shape our development agendas.

This book is intended for NGOs, think tanks, multilateral and bilateral donors; all those engaged in supporting civil society, or running wider programmes where it is important to take civil society into account.
Brian Pratt
Brian Pratt is one of the founding members of INTRAC and is the Executive Director. He has worked in many countries as a consultant and researcher for NGOs, and multi- and bilateral agencies. The primary focus of his publications and consultancies is on strategic policy issues for NGOs and Monitoring and Evaluation (M&E).