Book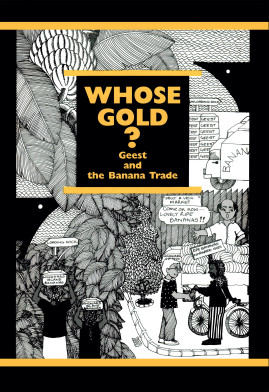 Whose Gold?
Geest and The Banana Trade
Published: 1990
Pages: 32

eBook: 9781909013964
Paperback: 9780906156285
An examination of the banana trade from planting in the Eastern Caribbean to purchase in Britain, raising questions concerning trade between countries in the South and the North. Using personal experiences and case studies, it encourages pupils to see the implications of their own consumption.
Banana Brainstorm

On the banana trail

Growing bananas

Banana split

The Windward islands and bananas

Who gets what?

How did this happen?

Geest in Britain

The future of the banana trade

Maps

Teacher's notes