Book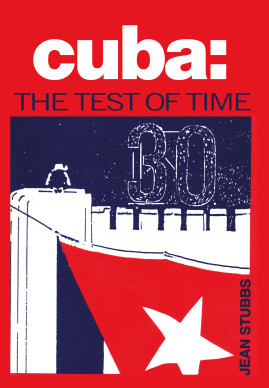 Cuba the Test of Time
Published: 1990
Pages: 160

eBook: 9781909014886
Paperback: 9780906156421
As Cuba enters its fourth decade of revolution, much has been achieved in health, education and culture. Yet, economic and political obstacles to the island's development remain. US-orchestrated embargo and destabilisation, together with frequent policy switches, have created a society where nobody goes hungry, yet many are frustrated by shortages and red-tape. Cuba: The Test of Time describes the mixture of achievement and obstacle that makes up modern Cuba, concentrating on the issues and dilemmas facing ordinary Cubans: availability of consumer goods, motivation at work, civil rights and decision-making, and the country's involvement in war overseas. At a time when Cuba is seeking its own radical alternative to Soviet perestroika and glasnost, Cuba: The Test of Time provides an up-to-date inside look at the western hemisphere's first socialist state at a decisive moment in its history. Written by a social historian who has lived in Cuba for 20 years, this book is not another biography of Fidel Castro, nor an apology for, or diatribe against, the revolution. Instead, it offers an authoritative and very readable account of life in Cuba today.
Map

Cuba in Brief

List of Abbreviations

Chronology

Preface

Introduction: Dollars for Gold

1. The Cooperative Hope

2. Money and Motivation

3. Ethics of Liberation

4. Third World Power

5. Looking West

Conclusion: Into the Fourth Decade

Further Reading
'A lively and searching analysis of Cuba by a writer who knows the country intimately.'
Hugh O'Shaughnessy, Observer Latin America Correspondent.

'Jean Stubbs has written a most informative and fair minded survey of the achievements and problems of a revolution under blockade.'
Robin Blackburn, New Left Review.