Book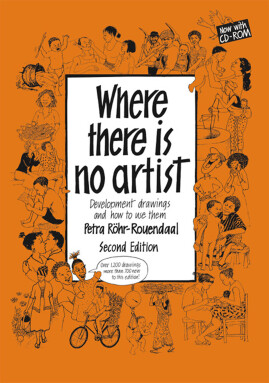 Where There is No Artist
Development Drawings and How to Use Them
Published: 2007
Pages: 208

eBook: 9781780441443
Paperback: 9781853396137
A simple to use catalogue, containing a wealth of illustrations, with a unique combination of written text and visual aids.Visual aids can provide information, provoke discussion and discovery, and make difficult ideas easy to understand. They can also improve the accessibility of a book or a poster simply by making it look more interesting. The book contains more than 1,200 drawings (over 700 new to this second edition) relating to a wide range of educational and health issues, along with advice on copying, enlarging, and otherwise changing the illustrations to make them appropriate to a particular situation, without using special equipment. There is also advice on pre-testing materials, to make sure their message will be understood by the intended audience.

Prelims (Acknowledgements, Contents, Foreword by Bob Linney)

1. Visual aids for development; How to use this book; Different types of visual aids;

2. Pre-testing; Basic drawing skills; Guidelines for making visual aids

3. Development Drawings
'Petra Rohr-Rouendaal's drawing style is simple and expressive, relying on close and regular observation of the people and the objects that make up her world. It is an accessible style, well suited to the requirements of illustrations for development.'
Bob Linney, Health Images
Petra Rohr-Rouendaal
Petra Rohr-Rouendaal, the author and illustrator, works as a freelance graphic designer. She has illustrated educational books on health and development, and children's books and has lived and worked in Africa over the last 20 years.