Book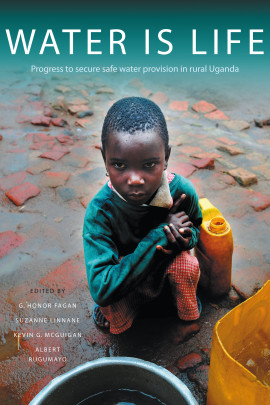 A safe, adequate water supply within easy reach is still a dream for many people living in rural Africa. This book examines why such a basic service is not yet universally available by studying in detail one particular region of rural Uganda. What is the experience of women and children who have responsibility for fetching enough water for drinking, washing, cooking and feeding livestock? Are the village water committees run effectively? Is the policy and service delivery framework at national, regional and community level working to support borehole repair and maintenance? Can technical solutions such as SODIS and rooftop rainwater harvesting be both effective and gain local acceptance? Can GIS engage local people in gathering and using relevant data? Water is Life also studies the hydro-geological realities that present challenges to groundwater supply, and considers how climate change is likely to affect water supplies.
The Water is Life: Amazzi Bulamu project is a five-year, interdisciplinary research collaboration between Irish and Ugandan higher education institutes and NGOs, centring on communities in the Makondo area of rural Uganda. By bringing together social, physical and environmental scientists to study these research questions, the project proposes solutions for community water supply that have eluded government initiatives and NGOs for decades.
This book is important reading for researchers, students, and policy makers in NGOs and government departments with a responsibility for water supply.

Abbreviations and acronyms

1 'Water is Life' – Community-based research for sustainable safe water in rural Uganda

G. Honor Fagan, Suzanne Linnane, Kevin G. McGuigan and Albert Rugumayo

2 Women's access to safe water and participation in community management of supply

Richard Bagonza Asaba, G. Honor Fagan and Consolata Kabonesa

3 Lived experience of women as principal gatekeepers of water management in rural Uganda

Joyce Mpalanyi Magala, Consolata Kabonesa and Anthony Staines

4 Leveraging community capacity to manage improved point-water facilities

Firminus Mugumya, Ronaldo Munck and Narathius Asingwire

5 Towards understanding challenges to water access in Uganda

Godfrey B. Asiimwe and Resty Naiga

6 Water resources in Uganda

Albert Rugumayo, Eleanor Jennings, Suzanne Linnane and Bruce Misstear

7 A school-based approach to community promotion of solar water disinfection

Jacent Kamuntu Asiimwe, Charles K. Muyanja, Bríd Quilty and Kevin G. McGuigan

8 Solar water disinfection (SODIS) as a suitable treatment technology for harvested rainwater in rural Uganda

Rosemary Nalwanga, Charles K. Muyanja, Kevin G. McGuigan and Bríd Quilty

9 Improving reliability and functional sustainability of groundwater handpumps by coating the rubber piston seals with diamond-like carbon

Michael Lubwama, Brian Corcoran, John Baptist Kirabira, Adam Sebbit and Kimmitt Sayers

10 How a participatory geographic information system provides voice to demand services from government: A village case study

Mavuto D. Tembo, Alistair Fraser, and Hannington Sengendo

11 Water Is Life: Reflections on effective research capacity building

Suzanne Linnane, Arleen Folan, and Edel Healy
'A very rich and powerful book with great insights on sustainable rural water systems'
Rebecca Amukhoye, Country Director, Self Help Africa, Kenya

'A book which brings together the findings of eight detailed PhD studies, all focused on aspects of water and sanitation in one small geographical area of Uganda would be expected to provide some valuable insights, and this book does not disappoint. The geographic focus of the studies is restricted, but it is in some sense representative of the experiences of rural life in many parts of Africa; it also allowed a greater depth of investigation than would have been offered by a similar number of studies scattered across multiple locations. I highly commend this publication to all who are interested in the realities of the rural poor in Africa, and the contributions of in-depth research to the water and sanitation issues which such households and communities face daily.'
Richard Carter, Chair, Rural Water Supply Network, and Visiting Professor, Cranfield University, UK

G. Honor Fagan G. Honor Fagan is Professor of Sociology, Maynooth University, Co. Kildare, Ireland
Suzanne Linnane Suzanne Linnane is Senior Lecturer, Centre for Freshwater and Environmental Studies, Dundalk Institute of Technology, Ireland
Kevin G. McGuigan Kevin G. McGuigan is Professor at the School of Medicine, Dublin
Albert Rugumayo Albert Rugumayo is Senior Lecturer, Department of Civil and Environmental Engineering, Makerere University, Kampala, Uganda
Add to favourites
---
eBook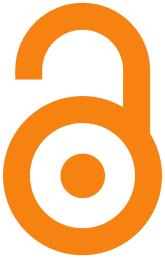 Read
Download book PDF
---
Paperback
£17.95
Add to basket
---
Hardback
£44.95
Add to basket
---